Otis Technology Teams Up With Volunteers To Help Disaster Victims And Save The Environment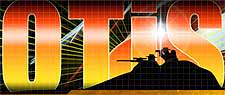 LYONS FALLS, NY –-(AmmoLand.com)- In August of 2009, Otis Technology made an announcement to their employees that they were once again expanding their facility. The family owned business acquired a nearby property that would meet additional staff parking needs as well as serve as the future home of an employee based training facility.
In deciding what to do with the current acquired building and its' building material after destruction, Otis Board members met with MDS, Mennonite Disaster Service and found the perfect solution.
MDS is a volunteered network through which various constituencies of church can respond to those affected by disaster in Canada and the U.S. While the main focus of MDS is on clean up, repair and building homes, this activity becomes a means of touching lives and helping people regain faith.
This program is similar, to and at times works closely with, Catholic Charities, Red Cross and FEMA, Federal Emergency Medical Assistance. MDS Volunteers rebuild and refurbish homes and try to keep as much of the building materials and supplies such as insulation, roofing material, flooring and wood in the local community.
It is a passion and mission of Otis Technology to give back where it is needed most. Working with MDS is making it possible for Otis to not only give back, but to give back to many families and help the environment at the same time. Reusing and recycling products extends their lives and keeps them out of the waste stream longer and in this case, tons of solid waste was kept out of landfills. Reuse is a key component of waste reduction. The cost for one truckload of garbage alone is $2100. Also, recycling 1 ton of newspaper will save 17 trees.
Melvin Roes, the New York Unit Area Coordinator said, "We saved at least 6-8 truckloads of material from going into a landfill. This is at least 5 ton of waste! The materials from the house have already helped many local families and will help more along the way as we still have materials that will be used."
Mennonite Disaster Services is also busy helping 300 families in Western New York that were effect by a flood and water damage late August.
Otis Technology has taken other actions in becoming a greener business. Recycled and biodegradable office material is used, community clean up day was held, and scrap metal and excess oil from machinery is reused. Earlier this year, numerous water bottles and the traditional disposable drinking cups were replaced with 10 gallon water jugs and reusable drinking cups.
For more information on Mennonite Disaster Services log onto www.mds.mennonite.net. Otis Technology is hoping future generations will be influenced by the actions we take today.
For more information on this Press Release or any products included in our release log onto otisgun.com or contact Cara Peebles: Marketing Coordinator, 315.348.4300 Ext: 2449
Otis Technology
6987 Laura Street
Lyons Falls, New York 13368
About:
Otis Technology Online Catalog. The World's Finest Gun Care Systems and firearms maintenance supplies. A complete line of gun cleaning supplies for any type of firearm. Gun cleaning supplies, Rifle cleaning kits, pistol cleaning kits, shotgun cleaning kits, gun cleaning brushes, gun cleaning patches, gun cleaning solvent an so much more. Visit: www.otisgun.com