Faced With Imminent Lawsuit, Richmond California City Council Repeals Magazine Ban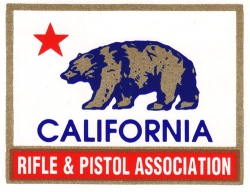 Richmond City, CA –-(AmmoLand.com)- On Tuesday, The Richmond City Council voted to repeal its ill-advised ordinance banning the possession of magazines that hold over ten rounds.
The City opted to repeal the ordinance (initially passed in 2007 but apparently never enforced) in the face of a pre-litigation demand letter recently served on the City by lawyers for the NRA and CRPA Foundation. The letter pointed out that the City's ordinance was preempted by state firearm laws which allow the possession of such magazines.
The City Council's decision came after being advised by the City Attorney, who studied the authorities, cited in the demand letter, that the law was not legally defensible. A copy of his report and related documents are posted at https://www.calgunlaws.com.
The decision by the City to repeal the ordinance restores the rights of Richmond residents, as well as those traveling through the City, to possess magazines that were acquired and possessed pursuant to state law. The decision should also send a message to other municipalities considering the adoption of similar ordinances, not only those banning magazines, but also ordinances infringing on the right to keep and bear arms in general. Surrounding cities should recognize that such laws will be struck down as preempted under the landmark decision in Fiscal v. City and County of San Francisco, a successful NRA lawsuit that fortified the legal doctrine of implied preemption as a restriction on local gun control measures.
Should the City of Richmond or any other jurisdiction try to adopt alternative proposals that seek to regulate the possession of firearm magazines, the legal groundwork laid in preparation for this suit will allow for a swift challenge to those measures in court.
The repeal of the City's ban on large-capacity magazines will become final once the City Council approves the measure on second reading. The second reading is currently scheduled to take place on Tuesday, December 15.
About:
The California Rifle and Pistol Association "CRPA," founded in 1875, is dedicated to defending the rights of law-abiding citizens to responsibly use firearms for self-defense and the defense of their loved ones, for sport, and for all other legal activities. CRPA is the official state association of the National Rifle Association. A California non-profit association, CRPA is independently directed by its own Board of Directors. CRPA's 65,000 members include law enforcement officers, prosecutors, professionals, firearm experts, the general public, and loving parents. CRPA has always worked to reduce the criminal misuse of firearms and firearms accidents, while actively promoting and organizing the competitive shooting sports and Olympic training programs in California. We are proud to say that many CRPA competitors are among the best in the world.
For a list of Assembly&/or Senate members and their contact information, please access them via www.sen.ca.gov and www.assembly.ca.gov/acs