Shooters Encouraged To Write In Support For Environmental Assessment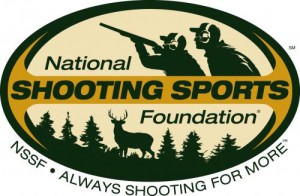 NEWTOWN, Conn. –-(AmmoLand.com)- The Bureau of Land Management (BLM) Las Vegas Field Office is seeking public comments on the Clark County Shooting Park (CCSP) Environmental Assessment (EA) in regard to the transfer of 2,880 acres of public land to Clark County, Nev., to be used as a centralized shooting park facility.
The state-of-the-art facility, whose development Senate Majority Leader Harry Reid (D-Nev.) helped to secure through congressional funding and federal land grants, opened its doors earlier this month.
Though the park is likely to become a haven for shooters in and around Las Vegas and across the U.S., it remains under attack by some neighbors.
Shooters are encouraged to write to the BLM and support "Alternative A" for the Environmental Assessment. The public comment period ends Jan. 29.
About NSSF
The National Shooting Sports Foundation is the trade association for the firearms industry. Its mission is to promote, protect and preserve hunting and the shooting sports. Formed in 1961, NSSF has a membership of more than 5,000 manufacturers, distributors, firearms retailers, shooting ranges, sportsmen's organizations and publishers. For more information, log on to www.nssf.org.