Support NH's Knife Rights Bill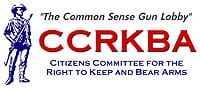 New Hampshire –-(AmmoLand.com)- The Citizens Committee for the Right to Keep and Bear Arms is again joining with Knife Rights.org to help protect our Second Amendment right to bear knives.
Your support this year was key in helping pass Federal legislation protecting our pocket knives. We'd like to close out this successful year by asking you to support an effort to enact legislation in New Hampshire to expand their citizens' Knife Rights.
It's an effort that could reap dividends for us all.
New Hampshire State Representative Jennifer Coffey's Knife Rights bill has garnered national attention, coming on the heels of our victory against Customs Pocket Knife Grab. Similar legislation is being considered in other states with restrictive knife laws. They will be looking to see if this bill succeeds in New Hampshire, so this becomes much more than a single state issue.
While the bill has received broad bipartisan support and stands a good chance of passage, nothing in politics gets done without leadership and lobbying. Knife Rights member and Second Amendment legal adviser, Evan Nappen, has been actively involved in developing and promoting this bill. You can find out more about this legislation at www.knifelawonline.com
Rep. Coffey's bill removes the prohibition on these knives and focuses the law on CRIMINAL USE of the knives. CCRKBA supports efforts that remove restrictions on ownership, carry and legitimate use of knives as tools and arms and recognizes that it is the criminal use of knives that should garner the law's attention. For a good overview, read Rep. Coffey's original commentary on her bill: https://bit.ly/5QiR5
Knife Rights has started a fundraising campaign to support this legislation. If everyone receiving this email would make a modest contribution of even $10, we will easily raise the money we need.
Make a contribution to this cause. Consider it your holiday gift to your Knife Rights, because a victory in New Hampshire will help us all. Make your donation at: https://www.knifelawonline.com/donate-now.html
Alan Gottlieb
Chairman
Citizens Committee for the Right to Keep and Bear Arms .
Doug Ritter
Chairman and Executive Director
Knife Rights, Inc.
Knife Rights Foundation, Inc.
About:
With more than 650,000 members and supporters nationwide, the Citizens Committee for the Right to Keep and Bear Arms is one of the nation's premier gun rights organizations. As a non-profit organization, the Citizens Committee is dedicated to preserving firearms freedoms through active lobbying of elected officials and facilitating grass-roots organization of gun rights activists in local communities throughout the United States. The Citizens Committee can be reached by phone at (425) 454-4911, on the Internet at www.ccrkba.org or by email to [email protected]