The Twisted Tale of Holliman and Castle Doctrine in NC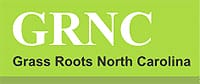 Raleigh, NC –-(AmmoLand.com)- NC House Majority Leader Hugh Holliman has a dilemma.
On the one hand, he recently claimed in the "Davidson County Dispatch" that he supports the Castle Doctrine.
On the other, he completely refused to exercise leadership in preventing one anti-gun committee chairperson – Rep. Deborah Ross – from bottling it up in committee.
How can the House Majority Leader, who wields great power, support a bill, yet not use his leadership position to prevent stonewalling tactics by one of the few members of the GA who opposes it?
So, Rep. Holliman seems to be talking the talk, but in the last session, he certainly did not walk the walk.
A Quick Refresher
SB 928, Castle Doctrine, progressed successfully through the NC Senate with light opposition then was sent to the House Judiciary Committee where Chairwoman Rep. Deborah Ross has denied it a hearing feigning the need for input from her leadership. As a member of said leadership, House Majority Leader Hugh Holliman has refused said leadership.
For more details read Paul Valone's column on this situation:
https://bit.ly/CastleDoctrine
Immediate Action Required
Write a letter to the editor (as others have already done) of the Davidson County Dispatch: https://www.the-dispatch.com/section/opinion02
Call local radio station WLXN 1440, Bob Mahoney Morning Show, [email protected], https://www.wlxn.com/ – 336-242-1440
Ask them why Hugh Holliman refuses to show leadership on this matter if he does in fact support this bill. Demand that Holliman explain himself on this matter and insist that the media not let Holliman off easy with a simple statement of supporting the Castle Doctrine and the Second Amendment.
If Holliman is a supporter of the Castle Doctrine and wants to be a leader, then he must step up and show leadership. He has clearly failed to do so.
You may find your NC representative by going here:
https://www.grnc.org/contact_reps.htm
You may write your federal congressman by going here:
https://www.house.gov/writerep/
About:
Grass Roots North Carolina/Forum for Firearms Education is a non-profit, all volunteer organization devoted to educating the public about trends which abridge the freedoms guaranteed by the Bill of Rights, and engaging in grass roots activism to preserve those freedoms. Formed in 1994 to conduct a highly successful rally for the Second Amendment, GRNC has gone on to conduct projects like "Remember in November: A Gun Owner's Guide to Voting," bringing concealed carry to North Carolina. Visit:www.grnc.org