Timber Wolf Tracking And Ecology Clinic Offered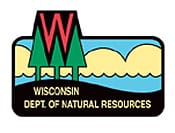 BABCOCK, WI –-(AmmoLand.com)- The Sandhill Outdoor Skills Center and Timber Wolf Information Network are co-sponsoring the first of two Timber Wolf Ecology Clinics on Saturday and Sunday, January 23-24, 2010 from 9 a.m. Saturday to noon on Sunday. Because of its popularity, this same workshop is also available February 20 and 21.
Area biologists and volunteers from Timber wolf Information Network have teamed up to provide instruction on aspects of wolf ecology, including status, population biology and field study techniques. Saturday afternoon will be spent outdoors exploring wolf habitat.
Registration is limited to 25 people ages 12 and up on a first-come, first-served basis. Register by mailing in $75 per person by Jan. 13, 2010. Be sure to indicate which dates when registering. This fee includes instructional fees, transportation on Saturday afternoon, Saturday supper and Sunday lunch, and for dorm use.
Participants may stay in the center's dorm on Friday evening for a donation of $15 per person. Checks should be made out to DNR-Skills Center. Include the name of each participant and the address, e-mail address and daytime phone number of one person in each party. Send your registration fee to: Sandhill Outdoor Skills Center, Box 156, Babcock, WI 54413.
The Sandhill Outdoor Skills Center is located 20 miles west of Wisconsin Rapids on County Highway X, 1 mile north of Highway 80 near Babcock, Wisconsin on the 9,000 acre Department of Natural Resources Sandhill Wildlife Area.
For More Information Contact: Sandhill Outdoor Skills Center (715) 884-6333