USA Shooting Announces Hiring of Bret Erickson as National Shotgun Coach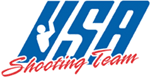 COLORADO SPRINGS, Colo. –-(AmmoLand.com)- USA Shooting is pleased to announce the hiring of four-time Olympian Bret Erickson (Muenster, Texas) as the new National Shotgun Coach.
Erickson started shooting American Trap with his father at the age of 10 and shot International Trap and Double Trap competitively from 1984 to 2008. He graduated from Midland College in 1982 with a degree in Business Administration and joined the U.S. Army Marksmanship Unit (USAMU) the following year. He retired from the USAMU in 2005 and most recently managed the Willawalla Creek Shooting Center in St. Jo, Texas, where he coached developing juniors and worked with the local 4-H.
During his competitive shooting career, Erickson was a member of four Olympic teams (1992, 1996, 2004, 2008), was on the USA Shooting National Team for 25 years and was a six-time USA Shooting National Champion. He was a 1990 World Champion in Double Trap, a four-time World Championship medalist and is a multiple World Cup and Pan American Games medalist.
"I am really excited about this new opportunity and I am really looking forward to continuing to work with the shotgun athletes as well as the USA Shooting staff," said Erickson. "We have some of the most talented shooters in the world and I think the next several years are going to be a really fun time to be part of USA Shooting and we have the chance to bring home a lot of medals."
Erickson hopes to build on the recent success of the U.S. Shotgun Team, whose members won four Olympic medals in 2008, nine World Cup medals in 2009, as well as several team medals at the 2009 Shotgun World Championships.
"The Shotgun program has experienced some tremendous progress and improvements, and I look forward to keeping that momentum going," he said.
Erickson and his wife Lisa have two teenage children, Mara, 19, who is a sophomore at the University of North Texas, and Cole, 16, is a junior at Muenster (Texas) High School.
Erickson will begin his new role as USA Shooting National Coach in early January of 2010. As the National Coach, Erickson will manage the shotgun Resident Athlete Program at the Olympic Training Center in Colorado Springs, he will coach the USAS National Team, National Development Team and National Junior Team athletes as they pursue their goal to win Olympic and international medals and he will also work with Regional Training Centers and other shotgun coaches around the country.
About USA Shooting:
USA Shooting, a 501c3 non-profit corporation, was chartered by the United States Olympic Committee as the National Governing Body for the sport of shooting in April 1995. USA Shooting's mission is to prepare American athletes to win Olympic medals, promote the shooting sports throughout the U.S. and govern the conduct of international shooting in the country. Check us out on the web at www.usashooting.org and on Twitter at twitter.com/USAShooting.