Ammunition News from Shot Show 2010
From Sinclair International 's The Reloading Press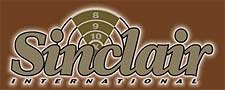 Las Vegas NV,– -(Ammoland.com)- The SHOT Show, for those of you unfamiliar with it, is the largest shooting and hunting exposition in the world. Designed for distributors and dealers to see new products and prepare their buying activities for the new year. It was held in Las Vegas this year and will return there in 2011 and 2012.
Three of us from Sinclair walked the show for four (4) days and met with many of the manufacturers we deal with. I wanted to try to give you a brief rundown of some of the things we saw that may be of interest to you.
Lapua
The big news from Lapua is the introduction of their new .308 Winchester brass with the small primer pocket. A lot of reloaders and wildcatters have been looking forward to this and their will be quite a demand when it hits the shelf. Lapua is also adding the 22-250 Remington case in their line. We have been after them to make the 22-250 case for years. Not only will this be a plus for the 22-250 Remington reloaders but also for the folks wanting to use it as a parent case.
We also will be adding some additional Lapua bullets and Lapua ammunition to our line in the near future.
Berger Bullets
We spent quite a bit of time with the crew from Berger. They are working additional shifts to try to get their production up to meet the increased demand for their product – that's great news. They also let us know that they are working on some new 7mm bullets in the 180 grain weight range that promise to have some of the highest B.C.'s of any bullets they have ever produced. Also, getting ready to be tested are some 6mmm benchrest bullets of a new design. We will continue to keep you posted as we get more details when these new bullets will be available.
Norma Precision

The 6 PPC brass from Norma is back and will be stronger and longer lasting than before. We are looking forward to seeing this brass in the next couple of months. We'll be adding some target bullets from the Norma line soon along with some of their super accurate ammunition.
Hornady Manufacturing
I mentioned in the cover letter about a couple of their new reloading tools; the Hornady Sonic Brass Cleaner and the Hornady Lock N' Load Auto Charge Powder Dispenser. We are looking forward to their arrival in the next month or so. A big talk lately has been Hornady's Superformance Ammunition. This ammunition utilizes progressive propellants that add 100 to 200 FPS over conventional factory ammunition. These specially blended powders increase velocity without increases in felt recoil, muzzle blast, temperature sensitivity, fouling or loss of accuracy. This stuff will be hard to get but we should be getting some allocated to us as soon as it becomes available.
About:
Sinclair International is the world's premier supplier of high-quality reloading tools, components and accessories plus unique benchrest shooting supplies. Stocking more than 10,000 items, the company supplies reloaders and precision shooters worldwide. To order visit sinclairintl.com and mention code HR0309.