Two Anti Gun Bills Opposed By VCDL Are Now Dead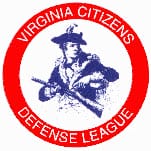 Virginia – -(AmmoLand.com)- HB 183, Del. Morrissey, allowed for automatic expungements of criminal records, but excluded misdemeanor domestic violence, which legitimatizes a bad federal law that disarms a person for life for a minor crime.
The Courts of Justice Criminal subcommittee in the House voted to pass the bill by indefinitely (PBI).
SB 268, Senator Whipple, allowed localities to pass ordinances banning guns on their property. It died by a 6 to 9 vote in the Senate Local Government committee yesterday.
Voting pro-gun: Quayle, Martin, Hanger, Reynolds, Ruff, Obenshain, Herring, Smith, Stuart
Voting anti-gun: Lucas, Marsh, Ticer, Puller, Locke, Marsden
The Chief of Police for Falls Church and a captain from ***Fairfax PD*** spoke in favor of the bill! I have a call into a contact at FFX PD to see what that was all about.
One bill is being fixed:
HB 84, introduced by Delegate Bob Marshall, wasn't on our radar, but is now after Delegate Jackson Miller said in the House Courts of Justice Criminal subcommittee that the bill could inadvertently leave Virginia gun dealers and manufacturers open to mischief by people like New York Mayor Michael Bloomberg.
Delegate Marshall, who clearly had no intention of that potential problem, agreed to work on the bill and return to the committee with a corrected version.
Thanks for Delegate Jackson Miller for the catch and Delegate Marshall for hopefully fixing the problem.
HB 681, Jackson Miller, passed out of the House Courts of Justice Criminal subcommittee by a vote of 6 to 1. The bill allows a police officer full discretion to arrest for a class 1 or 2 misdemeanor instead of just writing a summons and letting the person go (with 7 exceptions in current law). One problem was fixed in subcommittee (a part that actually took discretion away from an officer and *required* him to arrest somebody if they wouldn't stop what they were doing). It was pointed out that in subcommittee that the bill doesn't apply to misdemeanor traffic violations (as covered under another code section).
SB 331, Senator Stuart, was stricken by Senator Stuart, as it was almost a duplicate of his other bill, SB 89 (next).
SB 89, Senator Stuart, which requires that the Commonwealth Attorney be notified of any restoration of rights in his jurisdiction and have the power to have input on such restoration, passed the Senate unanimously and heads to the House.
This afternoon two Castle Doctrine bills will were heard in the House Courts of Justice Criminal subcommittee:
HB 251, Delegate Merricks HB 854, Delegate Morefield
You can watch the progress of all the gun bills by clicking here:
https://www.vcdl.org/static/2010leg.html
About:
Virginia Citizens Defense League, Inc. (VCDL). VCDL is an all-volunteer, non-partisan grassroots organization dedicated to defending the human rights of all Virginians. The Right to Keep and Bear Arms is a fundamental human right. Visit: www.vcdl.org