2010 Pronghorn Antelope and Elk regulations in stores now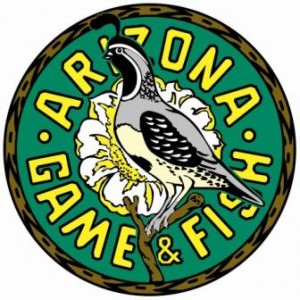 PHOENIX, AZ- (Ammoland.com) — The printed regulation booklet for Arizona's 2010 elk and pronghorn antelope hunting seasons are now in license dealer stores throughout the state. Hunters that are interested in a tag will need to submit an application through the lottery-draw process.
Applications must be submitted to the Arizona Game and Fish Department by U.S. mail to P.O. Box 74020, Phoenix, AZ 85087-1052 or hand-delivered to any department office by Tuesday, Feb. 9, 2010 by 7 p.m. (MST) – postmarks do not count. No online application service is available.
There is still time to take advantage of the "correction period."
If an application that is received by Jan. 21 has an error, the department will make three phone calls in a 24-hour period. If the applicant is reached by phone, the department will try to help fix the error to prevent it from being rejected.
For a list of some of the most common errors made when filling out your application, visit www.azgfd.gov and enter "ten tips when applying" in the search bar.
Hunters are reminded that a 2010 hunting license is required to apply. Department officials encourage hunters to get their license before applying for an elk or antelope hunt permit-tag if they wish to do any other hunting in early 2010. Licenses purchased through the draw process will not be mailed out until after the draw is completed.
For those hunters itching to get into the field before next fall, there are a variety of javelina permit-tags left over from the spring drawing available at any of the seven department offices or by mail. In addition, javelina archery-only nonpermit-tags for metro Game Management Units are also available at any department office or license dealer. For a list of available spring javelina hunts, visit www.azgfd.gov/draw under "View List of Leftover 2010 Spring Hunts for Turkey, Javelina and Bear (PDF, 42kb)."
To learn more about the big game draw lottery process, bonus points, and available leftover spring hunting permits, visit www.azgfd.gov/draw.
About:
The Arizona Game and Fish Department prohibits discrimination on the basis of race, color, sex, national origin, age, or disability in its programs and activities. If anyone believes that they have been discriminated against in any of the AGFD's programs or activities, including employment practices, they may file a complaint with the Director's Office, 5000 W. Carefree Highway, Phoenix, AZ 85086-5000, (602) 942-3000, or with the Fish and Wildlife Service, 4040 N. Fairfax Dr. Ste. 130, Arlington, VA 22203. Persons with a disability may request a reasonable accommodation or this document in an alternative format by contacting the Director's Office as listed above.