Bass Pro Shops and RCR Partner to Bring Back Famous No. 3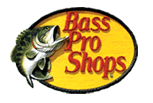 WELCOME, NC. –-(AmmoLand.com)- Richard Childress Racing and Bass Pro Shops have reached a partnership agreement for third-generation driver Austin Dillon to compete in the No. 3 Bass Pro Shops Chevrolet Silverado for the majority of the 2010 NASCAR Camping World Truck Series schedule.
This RCR/Bass Pro Shops partnership is the latest chapter of a relationship which began in 1998 when the nation's No. 1 outdoor retailer signed on as an associate sponsor of RCR's No. 3 GM Goodwrench Chevrolet Monte Carlo with legendary driver Dale Earnhardt. The relationship continued with Kevin Harvick and the No 29 Chevrolet and, in 2004, Kerry Earnhardt, Dale's eldest son, drove RCR's No. 33 Bass Pro Shops Chevrolet Monte Carlo in six Sprint Cup Series races.
"All of us at Bass Pro Shops and Tracker Boats are tickled to death to once again partner with Richard Childress and the RCR team," stated Bass Pro Shops founder Johnny Morris. "Austin is a promising young driver with a great future ahead of him," continued Morris. "He also has a passion for hunting, fishing, and conservation just like his grandpa."
Bass Pro Shops was founded in 1972 and is headquartered in Springfield, Mo. The outdoor retail leader has 56 stores throughout the United States and Canada, serving over 100 million sportsmen a year.
Dillon, 19, is the grandson of RCR President and CEO, Richard Childress, and the son of Mike Dillon, a former NASCAR driver who is now RCR's vice president of competition. The Clemmons, N.C., native began his racing career in 2005 driving Bandaleros and Legends cars, progressing to dirt and asphalt Late Model cars by 2007. He earned rookie of the year honors and finished second in the 2008 NASCAR Camping World Series East point standings. That same year, Dillon made his NASCAR Nationwide Series debut at Richmond International Raceway in September and earned a fourth-place finish at Memphis Motorsports Park in October in only his second race.
In 2009, Dillon competed in the NASCAR Camping World Series, ARCA Series, Nationwide Series and made two starts in the NASCAR Camping World Truck Series driving RCR's famous black No. 3 Chevrolet Silverado. In the fall of 2009, he enrolled in High Point University's Nido R. Quebin School of Communications as an incoming freshman student.
"I'm very excited about welcoming Bass Pro Shops back to RCR," said Dillon. "Hunting and racing have always been two of my family's biggest passions and to be able to bring them together through Bass Pro Shops is truly special. This great partnership will create more awareness to hunting and wildlife conservation."
RCR won the first NCWTS race, at Phoenix International Raceway, and went on to capture the series' first championship in 1995 with Mike Skinner driving the No. 3 GM Goodwrench Service Chevrolet Silverado. Skinner won 16 races in two seasons and Jay Sauter would earn four more victories before RCR discontinued the program at the conclusion of the 1999 season. In 132 NCWTS starts, RCR-prepared trucks earned 20 victories, 59 top-five and 85 top-10 finishes.
"It's great to see the black No. 3 Chevy Silverado back on the track, especially with Bass Pro Shops on board with the program," said Richard Childress, president and CEO of Richard Childress Racing. "I'm proud to have personally endorsed Bass Pro Shops since 1998 and I look forward to this exciting new chapter of our partnership. The great things Johnny Morris and Bass Pro Shops do for wildlife and outdoor conservation is very important. Austin and I are proud to spread the word about conservation as well as making the youth of America more aware of the importance and fun of hunting and fishing and conserving the great outdoors."
RCR has fielded Chevrolet Silverados for eight drivers in the NCWTS: Bill Cooper, Austin Dillon, Mike Dillon, Tim George Jr., Dave Marcis, Jay Sauter, Jim Sauter, and Skinner.
About Bass Pro Shops Group:
Bass Pro Shops -56 retail stores in 26 states and Canada visited by over 100 million people annually, international catalog and internet retailing, American Rod & Gun wholesale division selling to over 7,000 independently owned retail stores worldwide, Outdoor World Incentives also selling Bass Pro Shops gift cards through over 132,000 retail outlets across America and a restaurant division with 26 locations.
For more information regarding Bass Pro Shops store locations, products or special events, please visit www.basspro.com. To request a free catalog call 1-800-BASS PRO.
Tracker Marine Group – Manufactures and sells Tracker, Nitro, SunTracker, Tahoe, Grizzly, Fisher, Pro Craft, Kenner, Mako, and SeaCraft boats through Bass Pro Shops retail stores and over 400 dealers worldwide. For more information go to www.trackermarine.com.
Resort Group – Big Cedar Lodge and other resort properties including restaurants and golf course. For more information go to www.big-cedar.com, www.bigcedarwildernessclub.com, or www.dogwoodcanyon.com
About Richard Childress Racing
Richard Childress Racing (www.rcrracing.com) has earned more than 180 victories and 12 NASCAR championships, including six in the Sprint Cup Series with the legendary Dale Earnhardt. RCR was the first organization to win championships in the Sprint Cup Series, Nationwide Series and Camping World Truck Series. Its 2010 Sprint Cup Series lineup includes Kevin Harvick (No. 29 Shell-Pennzoil Chevrolet), Jeff Burton (No. 31 Caterpillar Chevrolet) and Clint Bowyer (No. 33 Cheerios/Hamburger Helper Chevrolet). John Wes Townley drives the No. 21 Zaxby's Chevrolet in the 2010 Nationwide Series, Austin Dillon drives the No. 3 Bass Pro Shops Chevrolet in the 2010 Camping World Truck Series and Tim George Jr. drives the No 31 RCR Development Chevrolet in the 2010 ARCA Racing Series presented by RE/MAX and Menards. Ty Dillon, Sean Caisse, Ryan Gifford and Stephen Leicht are RCR developmental drivers in both asphalt and dirt track racing.