BLACKHAWK! Warrior Wear Apparel – From the Range to the Office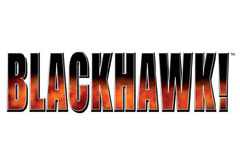 NORFOLK, VA –-(AmmoLand.com)- BLACKHAWK! Products Group, the world leader in manufacturing tactical gear for the military, law enforcement, industrial security and outdoor markets has added to the popular Warrior Wear Apparel line a new 1700 Shirt, TNT OPS Tactical Pant, a Performance Cotton Tactical Pant and Lightweight Tactical Shorts.
"Due to the overwhelming popularity of the BLACKHAWK! apparel brand we significantly increased the line for 2010 to give our customers additional options for both duty and casual wear," stated Mike Noell, BLACKHAWK!'s President and CEO.
The BLACKHAWK! 1700 Shirt is the casual men's shirt designed for everyday wear, whether you are an outdoor enthusiast or a weapon-carrying professional. The 1700 shirt's good looks and easy-care fabrics effortlessly go from the range to work, to an evening out. The lightweight, short-sleeved shirt is wrinkle-resistant, moisture wicking and, provides UV Protection 30+. It is designed with a left chest patch pocket for small items and a hidden side entry-zipper pocket for the secure storage of important items. The back yoke is pleated for ease-of-movement and the lower sides are slit for easy pant pocket access. Available in a small plaid flat weave in brown or gray or a medium plaid textured weave in blue or green in men's sizes small to 3XL for a retail price of $44.99.
BLACKHAWK!'S new Light Weight Tactical Shorts combine the features and benefits of the popular BLACKHAWK! light weight tactical pant with stylish cargo shorts for work or play. Made from durable 6.5 ounce polyester cotton blend, ripstop fabric and treated with Teflon® DWR for water resistance, these shorts are durable and comfortable. Built for mobility, the hidden waistband expands while rubber grip-strips keep the shirt tucked.
Featuring secure zippered pockets and gusseted thigh and leg pockets for expansion as needed, the Light Weight Tactical Shorts are available in Black, Olive Drab, Khaki and Navy. For men's even waist sizes 28 to 44" the retail price is $59.99, and for 46 to 54" the retail price is $69.99.
For the weapon-carrying professional the BLACKHAWK! TNT OPS Tactical Pant has all the performance features built in a professional and modern pant design. Made from BLACKHAWK!'s TNT material and treatment combination that produce a lightweight, highly abrasion and tear resistant fabric with water and stain resistant properties, the TNT OPS Tactical Pant is not only durable but extremely comfortable. An elasticized and padded waistband provides for increased comfort when wearing a fully-loaded duty or tactical belt, and the extra-wide, reinforced belt-loops accommodate BLACKHAWK!'s CQB Rigger Belt. Articulated knees allow for greater movement capability. The spacious cargo pockets all have external zipper pockets to keep contents secure. Available in men's even waist sizes in Clay or Navy for $79.99.
Another great tactical pant from BLACKHAWK! is the Performance Cotton Tactical Pant that has all the popular features of the Warrior Wear Tactical Pant minus the MOLLE webbing on the hip. Made from 8.5 cotton canvas the pants are wrinkle, fade and stain resistant with reinforced hems on all the "high-wear" areas such as leg cuffs and hand pockets. The Performance Cotton Tactical Pant keeps everything organized in secure pockets from a hidden zipper pocket located behind the right hand pocket, easy-access top-opening mag pouch on each leg, zippered rear wallet-hip pocket separate from large rear pockets, and angle-cut hand pockets tapered to flat edges for proper placement of knives and other pocket clip items. Like the WW Tactical Pant, this Cotton Tactical Pant is all about mobility. A hidden expandable tunnel waistband adjusts up to 4" for added comfort and rubber grip-strips in the waistband keep the shirt tucked in when in motion.
Available in men's even waist sizes in Black, Khaki, Navy, and Olive Drab at a retail price of $59.99 for waist sizes 28 to 44 inches, and $69.99 for waist sizes 46 to 54 inches.
About BLACKHAWK!:
BLACKHAWK! Products Group™, founded in 1993 by President and CEO Mike Noell, is a leading US manufacturer of tactical, military, shooting sports and law enforcement equipment. BLACKHAWK! is a global manufacturer of tactical gear, body armor, law enforcement duty gear, holsters, hydration systems, protective gloves and gear, apparel and footwear, knives, illumination tools, breaching tools, hunting gear, and recoil reducing stocks. BLACKHAWK! headquarters is in Norfolk, Virginia, with US manufacturing facilities in North Carolina, Montana, and Idaho. For more information on BLACKHAWK! and BLACKHAWK! products, log on to www.BLACKHAWK.com or call 800-694-5263.