California Sportsmen Again Face Raid on Wildlife Funds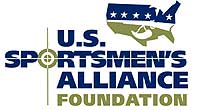 Sacramento, CA –-(AmmoLand.com)- With California facing a $21 billion budget deficit, Governor Arnold Schwarzenegger is again proposing to divert millions of dollars in funding from hunting and fishing programs for non game uses – a move which would likely result in significantly less hunting and fishing opportunities for California sportsmen.
The proposal from Gov. Schwarzenegger was made public with the release of the FY 2010/2011 state budget plan. However, no specific details were provided as to where the cuts would be made.
As with most states, wildlife management and conservation funding in California is largely paid for by sportsmen through their hunting and fishing license and related stamp and tag fees rather than through general tax revenues.
Additionally, any misuse of hunting license dollars would put into jeopardy millions more in matching federal funds. The loss of this funding would have a devastating impact on the state's conservation efforts.
The situation faced by Golden State sportsmen is similar to what happened last year when the U.S. Sportsmen's Alliance (USSA), the California Outdoor Heritage Alliance and others joined forces to stop wildlife fund diversions within the 2009 budget.
Take Action!
California sportsmen should contact their state legislators and Gov. Schwarzenegger in opposition to this diversion of sportsmen's dollars. To contact your state legislators use the Legislative Action Center. To contact Gov. Schwarzenegger call (916) 445-2841.
About:
The U.S. Sportsmen's Alliance Foundation protects and defends America's wildlife conservation programs and the pursuits – hunting, fishing and trapping – that generate the money to pay for them. The U.S. Sportsmen's Alliance Foundation is responsible for public education, legal defense and research. Its mission is accomplished through several distinct programs coordinated to provide the most complete defense capability possible. For more information about the U.S. Sportsmen's Alliance Foundation and its work, call (614) 888-4868 or visit its website, www.ussafoundation.org.