Colorado State University Seeking to Outlaw Concealed Carry on Campus
Please Stand-Up and Make Your Voices Heard!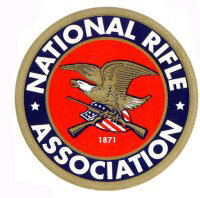 Fairfax, Virginia – -(AmmoLand.com)- On Wednesday, January 20, Colorado State University (CSU) formally announced their draft proposal to prohibit firearms on all CSU campuses.
Exempt from the ban would be weapons used by law enforcement, military and the Reserve Officers' Training Corps (ROTC).
This draft policy will be brought up for consideration at the CSU Board of Governors meeting on Tuesday, February 23. A copy of the draft can be found at www.safety.colostate.edu/files/weapons_policy_draft_01_15_10.pdf.
Last year, the CSU Board of Governors drafted the policy knowing that it would violate the Colorado state firearm preemption law and the Colorado Uniform Shall-Issue Concealed Carry Law. Current state law strictly regulates the carry or transport of firearms on schools, colleges and universities.
It is important that the people of Colorado voice their concerns to the CSU President that the policy must uphold the Colorado law and allow permit holders to carry concealed for self-defense.
Please contact President Tony Frank TODAY by phone at 970-491-6211 or email [email protected] and respectfully urge him to comply with Colorado law.
About:
Established in 1871, the National Rifle Association is America's oldest civil rights and sportsmen's group. Four million members strong, NRA continues to uphold the Second Amendment and advocates enforcement of existing laws against violent offenders to reduce crime. The Association remains the nation's leader in firearm education and training for law-abiding gun owners, law enforcement and the armed services. Visit www.nra.org