Washington Department of Fish and Wildlife officers trap, euthanize Magnolia coyote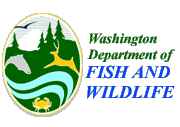 OLYMPIA  WA- -(Ammoland.com)- State fish and wildlife officers and a federal wildlife-control agent today trapped and euthanized a coyote they believe to be the animal that has been threatening people in Seattle's Discovery Park and nearby Magnolia neighborhood.
A wildlife-control agent with the U. S. Department of Agriculture, working under a contract with the Washington Department of Fish and Wildlife (WDFW) and in cooperation with the Seattle Police Department, euthanized the 40-pound, male coyote after capturing the animal in a live trap early this morning.
Tissue samples from the animal will be tested for rabies, according to Capt. Bill Hebner, who heads WDFW's enforcement program for the northern Puget Sound region.
Traps were set yesterday after Magnolia residents and Discovery Park visitors reported the two coyotes stalking them and refusing to back away, despite their efforts to frighten them off.
"It's unfortunate to have to take this action, but public safety is our first priority," said Hebner. "We are confident this is the coyote that was approaching people in a dangerous manner and had attacked pets."
Fish and wildlife officers believe the second coyote is a female, and may not pose safety risks now that the larger, more aggressive male animal has been removed. However WDFW will continue to monitor the area and reports from residents, Hebner said.
Coyotes that have lost their fear of humans cannot be relocated because they are likely to return to populated areas and continue to act aggressively toward people, Hebner said.
"Although the risk to human safety has been reduced through the removal of this particular animal, it's important people realize that similar problems can re-occur if coyotes are fed or find food near homes, such as unsecured pet food or garbage," he said. "The cooperation of the neighborhood is extremely important in avoiding such problems."
Coyote sightings have been documented for over two months in and near the park, but recently the coyotes' behavior became increasingly aggressive. One local man reported being cornered against a fence by one of the coyotes. In another recent incident, a woman reported opening her front door with her dog at her side and encountering one of the coyotes, which lunged at her and her pet. She had to fend off the animal with an umbrella. Another man and woman walking their dog, reported one of the coyotes followed them and attempted to snatch their pet from their arms.
Although coyote sightings and attacks on pets and other small animals occur periodically throughout the state, attacks on humans are extremely rare. Only two such attacks have been documented in Washington – in 2006 a coyote bit two young children in Bellevue. That animal was later euthanized by a WDFW enforcement officer.
Normally, coyotes avoid people but they may become habituated to humans – and increasingly aggressive – if they are fed or find food near human residences.
In most cases, problem encounters with coyotes can be avoided by removing food sources, and keeping small pets and young children under close supervision. More information on living with coyotes can be found on the WDFW website at http://wdfw.wa.gov/wlm/living/coyotes.htm .