D2W Guide Gear by Dead Down Wind Sets a New Standard
New Bino Hooker eliminates neck fatigue, increases functionality and sets a new standard for comfort, value, durability and performance.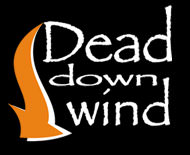 Pleasant Valley, MO –-(AmmoLand.com)- D2W Guide Gear, a division of Dead Down Wind, introduces the Bino Hooker – a new ergonomic, non-slip, fully adjustable, stress relieving binocular harness with additional built features that are guide tested and approved for use with virtually all binoculars, even heavier 15 power optics.
"Serious hunters and guides know how much stress and neck fatigue you can encounter after a long day of glassing" stated Monte McDowell, president of Dead Down Wind. "Our new Bino Hooker System with an exclusive stabilizing back strap was designed and tested by top guides like Mossback Guide and Outfitters to eliminate fatigue and maximize performance."
The secret to the incredible comfort of the Bino Hooker is in the ergonomic design and unique features that separate this bino system from any other product on the market.
The stabilizing back strap attaches to your belt or belt loop taking pressure off of your neck and shoulders dispersing the weight over a much larger area.
The Bino Hooker System utilizes unique reinforced neoprene primary straps that eliminate slipping, increase cushioning, and disperse weight more evenly.
The fully adjustable primary neoprene straps include heavy duty nylon webbing and connectors for increased durability and a customizable fit.
Built in features include the Call Caddy system that allows users to attach game calls, lens cleaning gear or other field items right to the harness for instant easy access.
The unique back strap, cushioned and ergonomic design will accommodate a wider range of binoculars, optics, cameras or other field gear more comfortably with greater stability even when running, riding or on horseback.
Once you use the D2W Bino System – You're Hooked. It stands alone in comfort, functionality and performance.
The Bino Hookers have an MSRP of: $24.95

About:
D2W Guide Gear: D2W Guide Gear, a division of Dead Down Wind® produces best in class hunting accessories that are all tested and approved by professional Outfitters and Guides throughout the world. These best in class products set a new standard in quality, value, durability and performance. For more information visit www.deaddownwind.com