Who Will Receive the Fred Bear Archery & Bowhunting Communicator Award?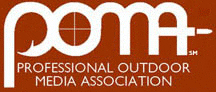 Indianapolis, IN –-(AmmoLand.com)- Archery, bowhunting and communications legend Jim Dougherty was the inaugural recipient of the POMA/ATA Archery & Bowhunting Communicator Award in 2008.
The second recipient of this prestigious award will be honored at the ATA Show next week.
Who will it be? Join POMA and ATA to find out.
ATA BOOTH : JAN. 15, 2010 – 11 A.M.
The award pays tribute to communicators who embody everything that made Fred Bear so special.
Award honorees are journalists who, like Fred:
defend the heritage and future of archery and bowhunting at work, at home and through his/her lifestyle,
have the words "archery" and "bowhunting" tattooed across his/her heart,
bring honesty and integrity to the editorial game,
possess communications skills other journalists envy,
are teachers – people who foster the next generation of communicators and
are professionals in every way.
Honorees are presented with the signature Fred Bear Borsalino hat, bronzed complete with turkey feather and Pearly Everlasting wildflower adorning the hatband.
See you in Columbus, next week. Laurie Lee Dovey
POMA Mission
The Professional Outdoor Media Association is a group of individual communicators and Corporate Partners who believe in, defend, support and promote the heritage of hunting, fishing, shooting and traditional outdoor sports through writing, photography and other means. By doing so, members hope to educate the general public about these sports and encourage more participation in them. The organization serves the membership by helping members grow professionally, improve their skills, better their working environments and enhance their businesses. Visit: www.professionaloutdoormedia.org