Friends of NRA nets $18M in 2009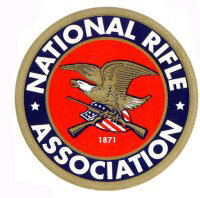 FAIRFAX, VA – The NRA Foundation's Friends of NRA program announced it has raised over $41 million during the 2009 banquet season. These monies produced over $18 million net dollars for local and national grant purposes. Both of these accomplishments are records for Friends of NRA.
On November 13, the Colorado State Friends of NRA banquet raised approximately $105,000 in net income, which helped push the program over the $18 million mark. Eight other banquets this year had a net income of over $100,000, with the leader being Pennsylvania's First Friends of NRA committee, who raised $170,000.
"Our success is directly attributed to the hard work and support of our volunteers, attendees, and national and local supporters," said Kyle Weaver, Managing Director of Field Operations. "Their drive and hard work is producing these funds and ensuring the future of the shooting sports."
Friends of NRA is a grassroots fund-raising program that fosters community involvement, raises money, and gives 100% of the net proceeds to qualified local, state, and national programs. Working with the NRA's field staff, thousands of volunteers nationwide participate in the program by organizing committees and planning events in their communities.
"I think it says a lot about not only our NRA members and folks that come out to the Friends of NRA events, but those of us who are hunters or competitive shooters, or those that are proud to be gun owners," said John DaSilva, National Manager of Events and Marketing. "We all have something to support, and this program does just that with the money that it raises."
All net proceeds from Friends of NRA events benefit The NRA Foundation, with half allocated to fund projects within the state where the money was raised. The NRA Foundation uses the other half to fund similar projects with a national scope. Organizations that receive funding promote the shooting sports dedicated to youth and women's programs, law enforcement, and range development among others.
This year's success may be partly attributed to Friends of NRA making technological leaps. "In 2009, we made a concerted effort to focus on new marketing techniques including email blasts and online tickets sales," said Jeremy Greene, Event Services Manager. "These new tools enabled us to reach a wider audience and push Friends of NRA over the $18 million mark for the first time."
Visit the Friends of NRA website at www.friendsofnra.org. For more information contact Event Services Manager Jeremy Greene at (703) 267-1354