Davidson's GalleryofGuns.com TV Show to Bring Dramatic Change to the Way Consumers Buy Firearms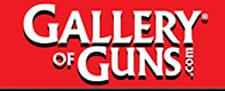 Las Vegas, NV –-(AmmoLand.com)- Today at Shot Show, the firearms industry's premier annual trade show, Davidson's, Inc , one of the nation's top firearms wholesalers unveiled its plans for a revolutionary new TV Show – GalleryofGuns.com Television.
Beginning in July of 2010, Gallery of Guns TV will bring the home shopping concept to gun buyers. Firearms enthusiasts and first-time buyers will be able to view on television a selection of firearms, watch as they're explained and demonstrated, and then purchase. They simply place an order at GalleryofGuns.com for immediate shipment from Davidson's huge firearms inventory and complete their purchase on location at one of over 3,000 participating gun shops nationwide. All in as little as 48 hours!!
"The new show and the benefits it will bring to firearm consumers are really exciting.", stated Bryan Tucker, Davidson's CEO. "We are really proud to bring this innovative new selling strategy to the firearms market."
Davidson's Inc has partnered with Intermedia Outdoors and Barrett Productions to produce this exciting new show. The show will seek to educate consumers on a wide array of firearms on the market, their uses and to showcase the features and benefits of top selling models. What makes the show unique is the fact that the firearms covered on the show will be available for immediate purchase at Davidson's GalleryofGuns.com website.
By utilizing GUN GENIE™ a state-of-the-art consumer firearm purchasing tool located on the website, consumers can easily search through Davidson's huge firearms selection, find the exact firearm they are looking for, and BUY the firearm from their choice of over three thousand Davidson's Gold Dealers nationwide.
All sales subject to federal, state, local laws, including a FBI-NICS background check or equivalent