Gun Rights Seminar "The Political Process & Guns"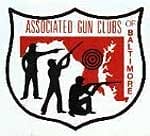 Marriottsville, MD – -(AmmoLand.com)- We invite you to join us and our guest speaker, Former Delegate Al Redmer for an informative seminar: "The Political Process & Guns."
Learn how and why Maryland's gun laws became what they are, and what you can do to help restore the "Free State" to a "Free State."
The Political Process & Guns
Learn about the Political Process & How Things REALLY Work
Topics include:
Political reality of politics and guns!
How Government Impacts the Sale and Distribution of Firearms (law vs regulation)
The Legislative Process ( how an "idea" becomes a law )
Overview of Legislative Committees ( who matters most)
How legislators make decisions
Our Objective ( in dealing with legislators)
What's the Message??
Tools at your disposal
Who influences a legislator…..and how ??
A step-by-step process for lobbying a legislator….effectively!!!!
Seminar Schedule & Time
Date & Time: Thursday, February 4, 2010 – 7:00 PM to 8:30 PM
Location: Associated Gun Clubs of Baltimore – Barnes Range House
11518 Marriottsville Road
Marriottsville, MD 21104
(enter off Wards Chapel Road)
Light refreshments will be available before and after the seminar.
Seating is limited! RSVP no later than Sunday, January 31, 2010
Click here to RSVP and reserve your seat!
About our Guest Speaker
Al Redmer, Jr. is a lifetime Maryland resident with a strong background in business, government and community service. Redmer will use his vast experience of government and politics to instruct us on how to effectively lobby our position to government officials.
Redmer is a partner and President of Landmark Insurance & Financial Group, a full service- diversified organization serving individuals and businesses throughout the mid-Atlantic region.
Prior to joining Landmark, Redmer served as Chief Executive Officer for Coventry Health Care of Delaware, Inc. (CHCD), a managed care organization serving members in Delaware, Maryland, southeastern Pennsylvania and southern New Jersey.
Previous to Coventry, Redmer served as the Maryland Insurance Commissioner. Appointed by Governor Robert L. Ehrlich, Jr., in June, 2003, Redmer oversaw an annual budget of $21 million and worked to foster a balanced marketplace that allowed for vigorous consumer protection while promoting healthy competition among insurance carriers.
Prior to receiving the appointment, Redmer served as the House Minority Leader in the Maryland General Assembly. First elected in 1990, he represented the Eighth Legislative District in Baltimore County. While a legislator, Redmer served on the House Environmental Matters Committee (1991-2002), which was responsible for all natural resources legislation. He also served on the House Health and Government Operations Committee in 2003.
An avid sportsman, Redmer is a long-time member of the Baltimore County Fish & Game Association and Maryland Saltwater Sports-fishing Association.
AGC Note: Al Redmer is re-entering the political arena in the 2010 election as a candidate for the Senate seat in Maryland's 7th District.
Best regards, John H. Josselyn
Legislative Vice President
About:
Associated Gun Clubs of Baltimore, Inc. (AGC), located in Marriottsville, Maryland. The Associated Gun Clubs of Baltimore, Inc. was formed on July 1, 1944 when a number of World War II veterans in the Baltimore, Maryland area began looking for a place for recreational and competitive shooting. They organized with several other Baltimore area shooting clubs to form the "AGC" Visit: www.associatedgunclubs.org