Gun Talk Radio New Year, New Stations
Natchitoches, Louisiana –-(AmmoLand.com)- Tom Gresham's Gun Talk family continues to grow.
Over the last two months, eight new radio stations have added Tom Gresham's Gun Talk to their programming schedule, and more stations have added additional broadcasts, including WLRT AM, who added a second and third broadcast.
A special welcome to KCNR AM who took a dark station to live just over a month ago!
These stations add another 3.2 million potential listeners, bringing total potential listenership of "Gun Talk" to more than 70 million.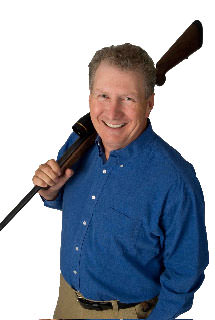 Our newest stations:
KCNR 1460AM in Redding, CA
KQAM 1480AM in Wichita, Kansas
WEEO 103.7FM in Chambersburg, PA
KOIL 1180AM in Omaha, NE
WISE 1310AM in Ashville, NC
KOZE 950AM in Lewiston, ID
WPGB 104.7FM in Pittsburgh, PA
WZFG 1100AM in Fargo, ND
Stations that have added additional broadcasts or are now running the show live are:
KFRM 550AM in Salina, KS
WLRT 1250AM in Lexington, KY
KNET 1450FM in Palestine, TX
Gun Talk Radio is in its 15th year of national syndication. Gun Talk Radio currently runs on 87 stations and Sirius/XM Satellite Radio. All Gun Talk shows are available as a podcast through Apple iTunes or at www.guntalk.libsyn.com.
More information is available at www.guntalk.com.