Official Heckler And Koch 22Lr Replica Rifles from Umarex USA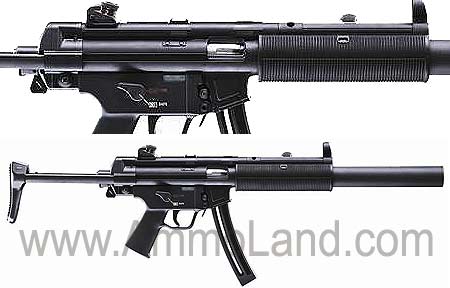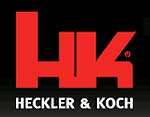 FORT SMITH, ARKANSAS –-(AmmoLand.com)- Umarex USA, the leader in firearm replication, introduces the first official Heckler & Koch (H&K) replicas.
The dedicated .22 long rifle (LR) platform is not simply a knock-off but a new, licensed, economically-priced reproduction available in a 416 and MP5 Tactical Rimfire.
Umarex USA will become the official H&K replica .22 LR United States importer following a new licensed agreement between manufacturer Carl Walther Germany and H&K. The tactical-style rifle is recognized for its growing popularity and demand in the States. The new licensing makes the .22 LR version affordably available for rimfire shooters as well as centerfire shooting enthusiasts who own tactical guns.
"These rifles are a high-quality product at a reasonable purchase price. The savings from a case of ammo at the range vs. firing centerfire through a larger caliber AR equate to the purchase cost of one of the new replicas," said Justin Biddle, marketing manager for Umarex USA. "The H&K rifles are a natural succession to our product evolution. In 2008, we entered the .22 caliber rifle market with the Hammerli Sport 22SA and in 2009 we introduced Colt .22 Tactical Rimfire Rifles."
The new H&K .22 Tactical Rimfire rifles have both metal upper and lower receivers for durability and authenticity. They are available in the MP5 A5 and SD as well as the 416 Pistol and D145RS. The rate of twist in the barrels for all models is a one in 13.75 inch with six grooves for optimum accuracy. Each model boasts a front sight adjustable for elevation (different posts are included with the MP5s) and rear sight adjustable for wind and elevation for more precise shooting. Additional features, such as the simplicity of the blowback operation, make the firearm easy to operate as well as enhance reliability.
The new Heckler & Koch replicas are available through select distributors, firearms dealers and national retailers. The MP5s are available with 10- or 25-round magazines and the 416 with 10- or 20- round magazines. The 416 rifle will begin shipping in late spring followed by the MP5.
For additional information visit www.HK22Rimfire.com
About:
Umarex was established in 1972 as "Uma Mayer Ussfeller GmbH" and served the market for tear gas and signal pistols followed by air rifles. After acquiring Reck Sportwaffen Fabrick Karl Arndt, they reorganized ultimately under Umarex. The company's Reck PK 800 enjoys worldwide acclaim and appears on the market as the perfect replica of the Walther PPK. Umarex has now become the largest maker of replicas by offering numerous German-made air guns, tear gas, signal pistols and now replica firearms. Umarex is Europe's largest marketer of air rifles and Umarex USA is North America's fastest growing airgun and replica tactical rimfire gun company. Umarex USA markets their airguns, airsoft, paintball and tactical rimfire products under famous brands such as Walther, RWS, Smith & Wesson, Browning, Heckler & Koch, Ruger, Beretta, Colt, Magnum Research and others. For additional information regarding Umarex USA visit www.UmarexUSA.com.