Attention Hunters: Apply By Feb. 3 For Oryx, WMA Bear, Special Turkey And Population Reduction Hunts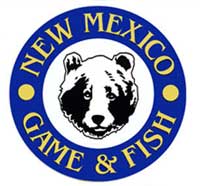 SANTA FE, NM –-(AmmoLand.com)- Wednesday, Feb. 3, is the deadline to apply for New Mexico 2010-2011 oryx licenses, bear Wildlife Management Area permits, population reduction hunts and special spring turkey permits.
Online applications must be made before 5 p.m. Mountain Time on the deadline day. Paper applications must be delivered or postmarked on or before the deadline day.
To be eligible for the drawing, all hunters must obtain a Customer ID Number — online at www.wildlife.state.nm.us or by visiting a Department office in Santa Fe, Albuquerque, Raton, Las Cruces or Roswell. Customer ID Numbers are free and are required whether applications are made online or on paper applications.
Online applicants are encouraged to apply early to avoid missing the deadline because of forgotten passwords or other computer-related issues at the last minute. Late applications will not be accepted. Drawing results will be available March 10 on the Department Web site, www.wildlife.state.nm.us, or in person at Department of Game and Fish offices. Results will be available by telephone March 25.
The Department expects to receive more than 18,000 applications for approximately 3,000 licenses and permits. About 16,000 of those applications will be for 2,215 available oryx licenses.
Hunters who held deer permits or elk licenses for the 2009-2010 season must have reported their harvest results before applying. Hunters who fail to report their 2009-2010 harvest results — successful or not — will have their 2010-2011 applications rejected. Harvest reports can be submitted online at www.newmexico-hunt.com or by calling toll-free (888) 248-6866.
For more information about big-game hunting in New Mexico, please consult the 2010-2011 Big Game & Trapper Rules and Information Booklet, available at all license vendors, Department offices, and online at www.wildlife.state.nm.us. Information also is available by calling (505) 476-8000.