Dead Down Wind Instant Odorless Hand Sanitizer – Sanitize Scent Free
New Scent Free Hand Sanitizer from DDW perfect for use after harvesting game
and during peak rut/Flu Season.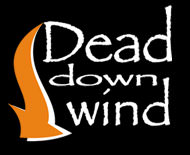 Pleasant Valley, MO –-(AmmoLand.com)- Dead Down Wind®, an industry leader in scent prevention, introduces Instant Odorless Hand Sanitizer. This 4 oz bottle of hand sanitizer kills 99.9% of common germs and is odorless in less than 5 seconds. It even removes any hand odors in the process like cigarette or gas odors not just bacteria based odors.
"Unfortunately, the peak hunting seasons seem to correspond with the peak of the flu season" stated Dead Down Wind GM, Gary Reed. "Our new Odorless Hand Sanitizer not only eliminates virtually any contact odors, it helps you maintain good hygiene, limits the spread of germ and fits easily into a pocket or fanny pack."
The Odorless Hand Sanitizer removes all odors including gas, carbons, hydrocarbons, pungent odors, even knocking out contact odors like gun cleaning chemicals, smoke odors and food odors. The FDA certified sanitizer cleans, disinfects, and is totally odorless in seconds. It is ideal for clean up after field dressing animals, and helps limit the exposure to diseases that can be transferred to humans from animals like hogs.
The 4oz bottle when used as directed will provide 58-60 applications.
Use the scent free hand sanitizer:
After field dressing an animal
After cleaning a firearm or contact with gas
To remove all contact odors before leaving for the field including cigarette odors
After using the bathroom
Before eating or drinking anything
Before and after handling raw foods, fish, poultry, or eggs
After using a public phone
After riding public transportation
In schools and day care centers
After changing diapers
When one is sick
After shaking hands
• After sneezing or coughing
It just makes sense to use the new DDW Odorless Sanitizer to knock out odor and 99.9% of the common germs we come in contact with everyday. The Odorless Hand Sanitizer has an MSRP of $4.99
About Dead Down Wind:
Dead Down Wind is a premium supplier of quality scent prevention products designed to help outdoor enthusiasts become more successful in the field. Dead Down Wind revolutionized the scent elimination industry through the development of a bio-engineered process known as ESPTM (Enzyme Scent Protection). Through this process a strand of enzymes is created that targets a broad spectrum range of odors, not just human bacteria based odors.