Wild-Born Mexican Wolf To Be Released In New Mexico Gila Wilderness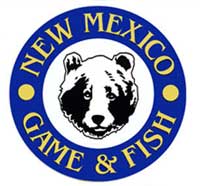 SILVER CITY, NM –-(AmmoLand.com)- Wild-born Mexican wolf No. 1154 is scheduled to be released at an approved site in the Gila Wilderness on Sunday Jan. 10.
The 1.5-year-old female wolf was captured in Arizona and temporarily has been in captivity awaiting release.
The wolf has no history of livestock depredation, but was trapped because it left the boundaries of the Blue Range Wolf Recovery Area.
This wolf is considered to be a good release candidate because it exhibits a fear of people, demonstrated by its behavior in captivity.
The New Mexico Department of Game and Fish and the U.S. Fish and Wildlife Service will participate in the release.