Proposed Mississippi Legislation Adds New Hunting Restrictions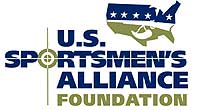 Mississippi – -(Ammoland.com)-Legislation introduced in Mississippi would create onerous shooting distance restrictions on hunters and other sportsmen. It could in some instances prevent sportsmen from hunting on their own property.
Senate Bill 2190, recently introduced by Senator Lee Yancey (R- Brandon), would make it illegal for a person to hunt with a firearm within two hundred yards of a dwelling without the permission of the owner or lessee. The restriction could easily prevent sportsmen from hunting on their own property if another dwelling is close to their property line.
"If passed, SB 2190 could close a large portion of land in the state to hunting," said Rob Sexton, USSA vice president of government affairs. "In some cases, it would require sportsmen to get permission from their neighbors before hunting on their own property. This is obviously a poorly conceived piece of legislation."
Take Action! Mississippi sportsmen should contact their state senators and urge them to oppose SB 2190. Tell them that hunting is a safe and enjoyable pastime thanks to current measures created by sportsmen and state agency personnel. Tell them that the restrictions created by this bill are unwarranted, will reduce hunting opportunities, and will violate citizen's property rights.
To contact your state legislator use the USSA Legislative Action Center.
About:
The U.S. Sportsmen's Alliance is a national association of sportsmen and sportsmen's organizations that protects the rights of hunters, anglers and trappers in the courts, legislatures, at the ballot, in Congress and through public education programs. For more information about the U.S. Sportsmen's Alliance and its work, call (614) 888-4868 or visit its website, www.ussportsmen.org.