Proposed Missouri Amendment Would Protect Hunting Rights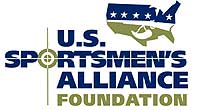 Missouri –-(AmmoLand.com)- A new legislative proposal in Missouri begins the process of amending the state constitution to make it more difficult for the animal rights groups to attack hunting, fishing, and trapping at the ballot box.
House Joint Resolution 76, introduced by Representative Mike Dethrow (R-Alton), would require a four-sevenths majority vote to pass any ballot issue dealing with hunting, fishing, or trapping to become state law.
Currently, these types of ballot measures only require a simple majority vote to pass. Both chambers of the legislature must pass the measure before the amendment is put before voters on November's ballot.
The antis often go to the ballot box when they are unable to sway lawmakers into passing anti-hunting, fishing, and trapping measures. In their attempt to ban hunting, these ballot campaigns often aim to misinform voters by using emotional rhetoric instead of scientific facts. Nationally, many losses by sportsmen at the ballot would have been prevented if a four-sevenths majority or slightly over 57 percent were needed.
This amendment would go a long way toward protecting Missouri sportsmen from these types of attacks.
"Increasing the percentage of votes required to pass anti-hunting laws at the ballot box would make it much more difficult for the antis to take away our rights," said Doug Jeanneret, vice president of marketing for the U.S. Sportsmen's Alliance (USSA). "Sportsmen need to let their legislators know that they overwhelmingly support this amendment."
Take Action! Missouri sportsmen are urged to contact their legislators and ask them to support HJR 76. Tell them that passing this amendment is a necessary step toward protecting the outdoor traditions sportsmen have always enjoyed.
To find your state legislators' phone number, use USSA's Legislative Action Center.
About:
The U.S. Sportsmen's Alliance is a national association of sportsmen and sportsmen's organizations that protects the rights of hunters, anglers and trappers in the courts, legislatures, at the ballot, in Congress and through public education programs. For more information about the U.S. Sportsmen's Alliance and its work, call (614) 888-4868 or visit its website, www.ussportsmen.org.