Modern Day Shot Heard 'Round The World
Blue state of Mass says No to big government..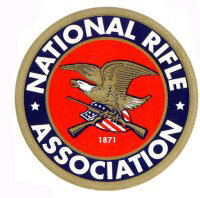 Texas – -(AmmoLand.com)- On behalf of the four million members of NRA, we would like to offer congratulations to Senator-elect Scott Brown (R) on his hard-fought and well-deserved victory in the Massachusetts special election for U.S. Senate. We would like to thank all gun owners, hunters and NRA members in the Bay State for seizing this unique opportunity to elect a supporter of our Right to Keep and Bear Arms to the U.S. Senate. Brown was endorsed by the NRA's Political Victory Fund (PVF).
Scott Brown's victory is a stunning defeat for gun control extremists, including the Massachusetts-based "Stop Handgun Violence," who spent significant manpower in an unsuccessful attempt to try and turn out anti-gun voters for Martha Coakley (D). Their crass attempts to misrepresent Brown's record—a record that, in stark contrast to Coakley's, has been tough on criminals yet supportive of the rights of law-abiding Massachusetts gun owners—clearly failed.
Gun ban activists across the nation should take heed—candidates who oppose the Second Amendment rights of law-abiding citizens do so at their own political peril. When voters in Massachusetts choose a pro-gun Senate candidate over an anti-gun candidate, it demonstrates that freedom can triumph anywhere and everywhere.
About:
Established in 1871, the National Rifle Association is America's oldest civil rights and sportsmen's group. Four million members strong, NRA continues its mission to uphold Second Amendment rights and to advocate enforcement of existing laws against violent offenders to reduce crime. The Association remains the nation's leader in firearm education and training for law-abiding gun owners, law enforcement and the military. Visit: www.nra.org