New Hampshire Bill Would End Trapping
Hunters, Conservationist and Sportsmen this is an attack on you. Do not let the antis chip away at your traditions.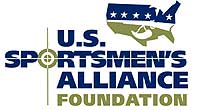 New Hampshire –-(AmmoLand.com)- A new bill introduced in the New Hampshire House of Representatives is a backdoor attempt to ban the trapping and hunting of furbearing animals.
House Bill 1514, introduced by Representative Steve Vaillancourt (R- Hillsborough), prohibits the sale, purchase, possession, and transportation of all raw skins or unskinned carcasses of furbearing animals.
The bill does make an allowance for the transportation or possession of raw pelts or unskinned carcasses, but only when the pelt will not be used as fur. If passed, the bill would effectively eliminate trapping in New Hampshire. Likewise, the bill would equally limit sportsmen who hunt furbearing animals like coyote, fox and raccoon.
"This bill bans the use of fur harvested from any animal," said Jeremy Rine, U.S. Sportsmen's Alliance (USSA) associate director of state services "By doing that, it in essence ends all trapping and hunting of furbearers unless you're OK with wanton waste of animals…something that sportsmen are not OK with in any instance. This is simply a very bad bill."
HB 1514 is currently scheduled for a hearing Wednesday, January 20 at 10 a.m. in Room 307 of the Legislative Office Building in Concord before the House Fish and Game and Marine Resources Committee.
Take Action!
All sportsmen that can attend the hearing on January 20 are encouraged to do so and speak out against this bill. For those unable to attend, please visit the USSA Legislative Action Center. Simply enter your ZIP+4 Code and you will be able to send a letter to your legislator.
About:
The U.S. Sportsmen's Alliance Foundation protects and defends America's wildlife conservation programs and the pursuits – hunting, fishing and trapping – that generate the money to pay for them. The U.S. Sportsmen's Alliance Foundation is responsible for public education, legal defense and research. Its mission is accomplished through several distinct programs coordinated to provide the most complete defense capability possible. For more information about the U.S. Sportsmen's Alliance Foundation and its work, call (614) 888-4868 or visit its website, www.ussafoundation.org.