New Jersey Ordered to Conduct No Limit Spring Snow Goose Hunt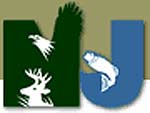 Trenton, NJ –-(AmmoLand.com)- The NJ DEP's Division of Fish and Wildlife plans to implement a Conservation Order (CO) for light geese in 2010.
This will be the second consecutive year that a CO has been authorized in New Jersey.
The CO time frame is February 16 through April 10, 2010. Under the CO, light geese can be taken with no bag limits outside of the traditional hunting period, while also allowing the use of electronic calls and shotguns loaded with up to seven shells.
A Conservation Order is a special management action authorized by the Migratory Bird Treaty Act that is needed to control certain wildlife populations when traditional management programs are unsuccessful in preventing overabundance of that population. This action is granted under the authority of the US Fish and Wildlife Service.
The intent of the CO is to reduce and/or stabilize North American "light" (greater and lesser snow geese as well as Ross's geese are collectively referred to as "light" geese) goose populations that are above population objectives. In the Atlantic Flyway, greater snow geese are the most abundant light goose population.
For more information on the Conservation Order, including license, permit and reporting requirements, visit https://www.njfishandwildlife.com/news/2010/snowgeese10.htm on the division's website.