New Mexico Storrie Lake Temporarily Closed Because Of Unsafe Ice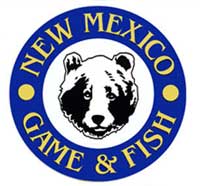 LAS VEGAS, N.M. —-(AmmoLand.com)- Storrie Lake is temporarily closed to all fishing because of unsafe ice conditions, the Department of Game and Fish announced.
Department Director Tod Stevenson said thin ice at the lake near Las Vegas posed a public safety hazard. The Department manages the lake surface, while the State Parks Division manages the surrounding lakeside property under a lease agreement.
Storrie Lake State Park will remain open to all other activities. The lake will reopen to fishing when the Department determines conditions are safe.
New Mexico statute 19.34.3.12 NMAC 1978 authorizes the Department of Game and Fish to open or close the lake to ice fishing. The State Parks Division assists with on-the-ground posting and enforcement of the ice-fishing regulations. State Parks managers and superintendents also have the authority to close or restrict access to areas of parks for public safety or resource protection.
For updates and current conditions at Storrie Lake State Park, please contact the park at (505) 425-7278 or visit www.nmparks.com.