Things to do in New York… Yankees Game, Statue of Liberty and Turkey Hunt?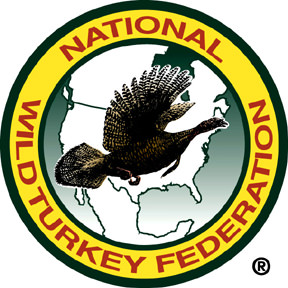 LONG ISLAND, N.Y.—-(AmmoLand.com)- Who would have thought that on an island with two of New York City's largest airports, John F. Kennedy and LaGuardia, hunters also can find a thriving population of Eastern wild turkeys?
History was recently made during New York State's inaugural turkey season on Long Island, Nov. 21 to 25, 2009. Hunters harvested approximately 100 turkeys during Suffolk County's five-day fall season; the first of its kind for an area with few wild turkeys before restoration efforts there began in the early 1990s.
Almost 20 years ago, New York State Department of Environmental Conservation (DEC) staff trapped approximately 75 wild turkeys in upstate New York and released them in three locations in Suffolk County. Now, the Long Island wild turkey population is estimated at more than 3,000 birds.
"The fall turkey season opening on Long Island is a perfect example of wild turkeys flourishing thanks to efforts by NWTF and state agency partners," said Doug Little, NWTF regional biologist for New York. "In this case, determined volunteers from the NWTF and DEC staff identified suitable habitat for wild turkeys on Long Island and spent years fostering the growing wild turkey population."
Through dynamic partnerships with state, federal and provincial wildlife agencies, the NWTF and its members have helped restore wild turkey populations across the country, raised and spent more than $306 million, and conserved nearly 14 million acres of habitat for all types of wildlife.
Since 1985 more than $1.7 million has been raised and spent by New York chapters on projects within the state including habitat improvements and education through 4-H and outreach events to provide outdoor recreational opportunities for women, youth and hunters with disabilities.
NWTF efforts on Long Island went beyond restocking and managing wild turkey populations. When the DEC was considering a regulation change to allow a fall turkey season on Long Island, the NWTF's New York State Chapter and local, Suffolk County Wild Turkeys Chapter submitted a joint letter of support for opening a fall season for wild turkeys.
NWTF member Bob Bogaski spent all five days of the Long Island turkey season in the field, two of which were with his two sons at his side. "I hadn't gone out in a long time, but then a couple years ago my kids were watching hunting on television and told me they'd like to give it a try," said Bogaksi. "As I learned about the NWTF, I began to appreciate both parts of the mission: wildlife conservation and preserving our hunting heritage. I love to hunt with my kids. It's a true, wholesome, family tradition for us now and helps keep us together as they grow."
Because of a healthy wild turkey population and safe and successful hunting experiences during Long Island's inaugural 2009 fall turkey season, another similar season is planned for 2010.
Information about turkey hunting in New York State can be obtained be visiting the DEC's Web site at http://www.dec.ny.gov/outdoor/hunting.html.
For more information about the NWTF visit www.nwtf.org or call (800) THE-NWTF.
About the NWTF:
The National Wild Turkey Federation is a national 501(c)(3) nonprofit conservation organization that is dedicated to the conservation of the wild turkey and the preservation of our hunting heritage.