New Jersey: Important Gun Rights Related Hearing To Be Held Monday, January 4 2010
Please contact the Assembly Judiciary Committee Today!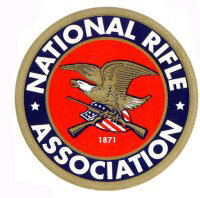 Trenton, NJ –-(AmmoLand.com)- On Monday, January 4 at 10:00 am in State House Annex Room 9, the New Jersey Assembly Judiciary Committee will hold a hearing on S3104/A4361.
It is important that members of the Assembly Judiciary Committee hear from you today!
Pending introduction and referral, the Committee has also posted a possible hearing on AJR133-Creates Firearms Advisory Task Force (D-Burzichelli). While no language is available for AJR133, this bill might seek a permanent Firearms Task Force where all firearm laws may be open to review. NRA-ILA will keep you updated as soon as language is public.
S3104/A4361 passed the full Senate in December by a vote of 38 to 0. This bill was drafted in response to recommendations put forth by the Firearms Task Force, which was created after the midnight passage of New Jersey's gun rationing law.
Proponents claim that this measure will address the problems with New Jersey's "one-gun-a-month" law; however, it falls far short. While it would, in limited circumstances, allow a law-abiding person to purchase multiple handguns, an individual would only be able to do so after filing a formal application with the State Police. In addition, the individual would need to justify why they "need" to purchase these firearms and why it would not be "feasible or practical" to purchase the firearms separately.
The notion that honest persons, thoroughly investigated by the state, should have to further beg permission and show why it is not "feasible or practical" to ration their Constitutional rights is offensive, insulting, and represents another promise broken by the politicians involved in the Firearms Task Force.
It is important that you contact the Assembly Judiciary Committee members and respectfully urge them to remove the language forcing law-abiding citizens who have cleared a background check to justify their multiple purchases. Contact information can be found below.
Assemblywoman Linda Greenstein (D-14), Chair
[email protected]
Phone: 609-395-9911
Fax: 609-395-9032
Assemblyman Peter Barnes, III (D-18), Vice Chair
[email protected]
Phone: 732-548-1406
Fax: 732-548-1623
Assemblywoman Caroline Casagrande (R-12)
[email protected]
Phone: 732-866-1695
Fax: 732-866-4262
Assemblyman Reed Gusciora (D-15)
[email protected]
Phone: 609-292-0500
Fax: 609-633-2179
Assemblywoman Amy Handlin (R-13)
[email protected]
Phone: 732-787-1170
Fax: 732-787-0356
Assemblywoman Grace Spencer (D-29)
[email protected]
Phone: 973-624-1730
Fax: 973-589-0716