New Jersey: Assembly Judiciary Committee Passes Misleading One-Gun-A-Month Reform Bill
Please Contact your Assembly Person Today!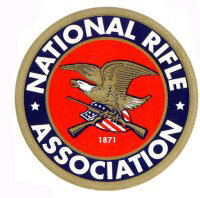 Trenton, NJ –-(AmmoLand.com)- The New Jersey Assembly Judiciary Committee voted unanimously 6 to 0 to approve S3104/A4361, which was drafted in response to recommendations put forth by the Firearms Task Force created after the midnight passage of New Jersey's gun rationing law.
The bill is now scheduled for a vote before the full Assembly on January 7. If passed, it will head to the desk of Governor Corzine (D) for his consideration.
Proponents contend this measure would address the problems with New Jersey's "one-gun-a-month" law; however, it falls far short. While it would, in limited circumstances, allow a law-abiding person to purchase multiple handguns, an individual would only be able to do so after filing a formal application with the State Police. In addition, the individual would need to justify their "need" to purchase these firearms together and why it would not be "feasible or practical" to purchase the firearms separately.
The notion that law-abiding citizens, thoroughly investigated by the state, should have to beg further permission and show why it is not "feasible or practical" to ration their Constitutional rights is offensive, insulting and represents another promise broken by the politicians involved in the Firearms Task Force.
Please contact your Assembly members and respectfully urge them to remove the language forcing law-abiding citizens who have cleared a background check to justify their multiple purchases. Click here to contact your Assembly member.
About:
Established in 1871, the National Rifle Association is America's oldest civil rights and sportsmen's group. Four million members strong, NRA continues its mission to uphold Second Amendment rights and to advocate enforcement of existing laws against violent offenders to reduce crime. The Association remains the nation's leader in firearm education and training for law-abiding gun owners, law enforcement and the military. Visit: www.nra.org