Two Weeks until Inaugural NRA Great American Hunting and Outdoor Show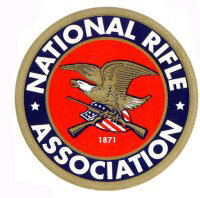 FAIRFAX, VA –-(AmmoLand.com)- The National Rifle Association's Hunter Services Department will be hosting the first NRA Great American Hunting and Outdoor Show in just two weeks. The event will be held January 29-31, 2010 at the Carroll County Agriculture Center Shipley Arena in Westminster, Maryland.
Many of the East Coast's top hunting, outdoor, and shooting sports retailers will be exhibiting, including numerous outfitters and guides such as Gsell's Whitetail Refuge. Nationally-known hunting and outdoor personalities will also be speaking at seminars during the show including Ralph and Vicki Cianciarulo of Archer's Choice Media and Ray Eye of "Eye on the Outdoors" and "Winchester Turkey Revolution."
Other features include the NRA Mason/Dixon Big Buck Contest and the Great American Whitetail Collection, which will showcase fifty of the largest and highest-scoring whitetails in the world. The United States Fish and Wildlife Service's Federal Duck Stamp collection will also be on display.
"The inaugural NRA Great American Hunting and Outdoor Show is full of exhibitors, interesting seminars, and exciting features for hunters and outdoor enthusiasts of all ages," said Bill Poole, Director of NRA's Education & Training Division. "Our flagship event will also help promote hunting and introduce people to all that the NRA does for hunters."
General admission to the show is $10.00, but NRA Members pay just $8.00 when they present their valid membership card. Children 11 and under receive free admission. Visitors can also join or renew their membership at the show for only $35.00 and receive a free weekend pass to the show.
Show Dates & Times:
Friday, January 29, 2010: 3:00 p.m. – 9:00 p.m.
Saturday, January 30, 2010: 9:00 a.m. – 7:00 p.m.
Sunday, January 31, 2010: 9:00 a.m. – 5:00 p.m.
For more information on the NRA Great American Hunting and Outdoor Show, call (703) 267-1524 or send an email to [email protected] To view floor plans, a list of exhibitors, and other show information, visit https://www.nrahq.org/hunting/2010show.asp.