National Shooting Sports Foundation Launches NSSF's Insights
A New Radio Show Produced by Award-winning Walker Agency.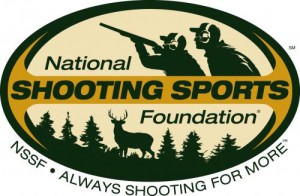 NEWTOWN, Conn.—-(AmmoLand.com)- Each week listeners are invited to learn about the history, excitement and value of hunting and the shooting sports on a new radio show called "NSSF's Insights," sponsored by the National Shooting Sports Foundation and produced by the Walker Agency.
"We are excited about the possibilities this new radio program offers NSSF, our industry and our sports," said Mark E. Thomas, NSSF managing director, marketing communications.  "NSSF's Insights will help NSSF reach a new audience of hunters and shooters, and will inspire potential participants who are listening to try our sports."
The show increases NSSF's presence on radio and complements its existing efforts on cable television and in Web-based and traditional media to support NSSF's members and grow the shooting sports.
Host John Quaintance will delve into the world of hunting and target shooting to report on a range of fascinating topics, ranging from the history of the American flintlock, to the development of the modern conservation movement, to great hunting and shooting tips that will help millions safely enjoy their sports, as well as the latest news and information from NSSF, the trade association of the firearms industry.
"Our experience in creating interesting and entertaining radio programs that have collectively won more than 85 broadcast awards gives assurance that NSSF's Insights will attract listeners, and once we have them 'by the ears' we can encourage them to enjoy the shooting sports," said Mike Walker of the Walker Agency.
Scheduled to launch March 1, 2010, the program will be offered to radio stations on a barter basis. For those who can't receive the program via radio, the shows will also be available for download at www.NSSF.org/Insights and available as podcasts on iTunes.
NSSF encourages its member companies to let their local radio stations know about this free daily radio program. Station managers should contact NSSF for a sample program and to learn more about adding the show to their lineup.
John Quaintance is an Emmy Award-winning former television and radio reporter with over 30 years of broadcasting experience. His reports have been seen and heard on ABC, CBS and CNN.
The show is sponsored by NSSF, produced by Pete Walker and edited by Mike Walker.  For information about becoming a broadcast affiliate, contact Mike Walker, [email protected], 602-569-0340.