NWTF Convention to Offer Exciting Banquets and Auctions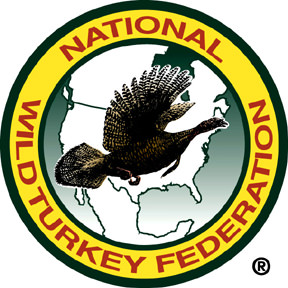 EDGEFIELD, S.C. —-(AmmoLand.com)-With a brand new county-fair-style Friday night auction and another star-studded entertainment lineup, the National Wild Turkey Federation's convention and sport show in Nashville is sure to be a hit with outdoor enthusiasts.
The 34th annual NWTF National Convention and Sport Show is scheduled for Feb. 18-21 at the Gaylord Opryland Resort and Convention Center.
"Top entertainers are headlining the evening functions and the auctions include some of the most sought-after items we have ever featured," said NWTF CEO George Thornton. "If you want a chance to bid on African safaris, new vehicles, hunting trips around the world and more, then this is the place to be. This has a chance to be our biggest and best convention ever."
The convention, sponsored by MidwayUSA , kicks off with the Welcome Party on Thursday, Feb. 18, when soulful country music group Little Big Town will take attendees out to the "Boondocks." The party will be emceed by NWTF National Spokespersons Michael Waddell and Brenda Valentine.
On Friday afternoon, auction goers will get the opportunity to bid on hunting trips from around the world at the Grand National Hunt Auction and Luncheon. From deer in Illinois to doves in Argentina and turkeys from Mexico to Florida, attendees can bid to hunt just about anywhere.
As Friday afternoon turns to evening, the party will continue at the Wild Turkey Bourbon Bash at 5:30 p.m. With drink specials, giveaways and a performance by Colt Ford, thanks to Mossy Oak and the Pursuit Channel, the bash is a popular way to start the weekend.
The evening will unveil the brand new Grand National Fair and Auction, which will offer attendees county-fair-style games to play, a buffet-style meal, and some of the most unique items and trips ever auctioned at the convention. Headlining the auction items is a highly coveted elk hunt in Kentucky. Auction goers also can bid on a Yamaha Rhino, a custom engraved Parker double-barrel shotgun, a commercial lawnmower from Dixie Chopper and a lot more.
At the Saturday night Awards Banquet, legendary country comedian Jeff Foxworthy is sure to lighten the mood as the NWTF recognizes its volunteers from all over North America for their hard work.
"The Awards Banquet is our way of thanking our chapters and members for their dedicated volunteerism and direct, positive impact on wild turkeys and conservation," said Thornton. "This will be a night to remember."
Other daily meal functions include:
State Chapter Presidents and Provincial Leaders Breakfast with the NWTF National Board of Directors – Thursday, Feb. 18, from 8 a.m. to 10:30 a.m.
Federal Breakfast – Friday, Feb. 19, from 7:15 a.m. to 9 a.m.
Winchester Veterans Breakfast (With remarks by Gen. James T. Conway, 34th commandant of U.S. Marine Corps.) – Saturday, Feb. 20, from 7:15 a.m. to 9 a.m.
Remington Arms Breakfast – Sunday, Feb. 21, from 7:10 a.m. to 9 a.m.
In addition to the Friday auctions, the Ladies Pink Champagne Brunch and Auction will take place Saturday at 11 a.m. Also on Saturday, anyone with a $12 general admission sport show pass is eligible to bid on items at the Open Auction.
The auction schedule:
Grand National Hunt Auction and Luncheon – Friday, Feb. 19, from 11 a.m. to 3 p.m.
Grand National Fair and Auction – Friday, Feb. 19, from 7 p.m. to 10 p.m.
Custom Call Reception and Auction – Saturday, Feb. 20, from 9 a.m. to noon.
Ladies Pink Champagne Brunch and Auction – Saturday, Feb. 20, from 11 a.m. to 3 p.m.
The Open Auction – Saturday, Feb. 20, from 1 p.m. to 4 p.m.
For interested bidders who can't make the trip to the convention, online bidding will take place at worldliveauctions.com. Pre-registration is required and the deadline to do so is Feb. 17 at noon.
The fun at the 34th annual NWTF Convention and Sport Show doesn't stop with banquets and auctions. General admission pass-holders get access to the Grand National Turkey Calling Championships, seminars from professional hunters and television personalities, more than 550 vendor booths and much more. The exhibit hall opens at 9 a.m., Friday through Sunday.
To see a list of items available at the various auctions, visit http://www.nwtf.org/special_events/convention_info_3.html.
For more information about the NWTF or the 34th annual NWTF Convention and Sport Show, visit nwtf.org or call (800) THE-NWTF.

2010 Convention Sponsors:
Affinity4, ATK/Federal Premium Ammunition, Bank of America, Benelli, Browning, Call Makers and Collectors Association of America, CamoFX, Chevrolet, Farm Service Agency, Foxy Huntress, Gaylord Opryland Resort and Convention Center, HuntVe, Knight Rifles, Leupold & Stevens, Marlin Firearms Company, MeadWestvaco, MidwayUSA, Nashville Convention and Visitors Bureau, O.F. Mossberg & Sons, Inc., Mossy Oak and The Pursuit Channel, The Outdoor Connection, Remington Arms Company, Inc., TriStar Sporting Arms, USDA Forest Service, Weatherby, Inc., Wild Turkey Bourbon, Winchester Division/Olin Corp.
About the NWTF:
The National Wild Turkey Federation is a national 501(c)(3) nonprofit conservation organization that is dedicated to the conservation of the wild turkey and the preservation of our hunting heritage.