NY DEC Commissioner Pete Grannis In Bed With The Antis – Sportsmen Demand Your Rights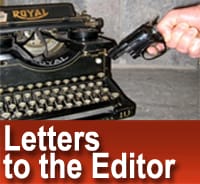 New York – -(AmmoLand.com)- As we sportsmen buckle down for the rest of 2010 we must remember that last year's criminals and thieves and their attempt to close the pheasant farm and steal our conservation fund dollars.
Records show the conservation fund for 2008-9 income was $60,120,239.00. This includes the license fee increase of $14 Million Paterson and Silver forced on us.
This year is no different as Grannis and the rest of the thieves are again planning to steal our funds and cut our programs.
This time they are planning to steal $3.5 Million from our fish hatchery funds and $4 Million for non-game species. These funds are needed for the necessary repairs and upgrades to our hatcheries, to eliminate diseases and viruses.
Tell your legislators to demand the return of our sportsmen dollars to our fish hatcheries and to get rid of Grannis.
The Federal funds scheduled for New York 2010 include, from Dingell-Johnson: $9,556,931.; Pittman-Robertson: $10,065,968.; clean vessel/ boating access: $2,278,284.
That is $21,901,183.00 that we must demand that our legislators guarantee this money will remain in our conservation fund and be used exclusively for our fish and game programs. This plus our license fees, fines, etc. must all remain in our sportsmen's conservation fund and be used exclusively for our programs.
No funds used for non-game purposes. No salaries, benefits, pensions, etc. from our conservation funds. Get rid of Grannis and the rest of the thieves.
Demand more access to state lands. Our money bought these lands – we have the right to recreate on it with ATV's, snowmobiles, motorized boats, etc. as we wish.
Not as the Nature Conservancy and eco-terrorists dictate. Demand your legislators reject the $45 Million tax free bond to the Nature Conservancy and cease and desist with all land purchases.
Demand the reopening of 1,200 miles of snowmobile trails and 300 plus roads DEC illegally closed.
Remind your legislators that DEC: has destroyed over 600 camping sites and lean-tos; demolished hundreds of hunting and fishing camps; illegally closed snowmobile trails and town roads; banned public access to state lands for the elderly, disabled, and physically impaired; banned seaplanes and motorized boats from public waters; poisoned over 3,000 bodies of water and murdered their fish (brook trout) and aquatic life; and allows blights, insect infestations, etc. to spread freely on state lands.
Demand your legislators contact and insist the Attorney General fully investigate the illegal, back-door, under-the-table dealings of the Adirondack Council, Adirondack Mountain Club, Protect the Adirondacks, and others with Grannis and his DEC lackeys, and the APA.
Demand full disclosure of the e-mails, phone calls, letters, etc. Remind legislators of their illegal dealings and collusion regarding the Old Mountain Road case, Lows Lake, Black Brook, and their latest – banning boats, canoes, and personal items on back-country ponds.
Demand these perpetrators/ criminals be jailed, especially the eco-terrorists supporters and DEC personnel who still endorse beheading and murder of snowmobilers.
Remind your legislators that sportsmen spend over $1.8 Billion for NYS annually. They spend $188 Million on boats and motors for fishing, etc.
Demand they oppose all gun control legislation and attempts to limit our 2nd Amendment rights.
Demand elimination of all funding of agencies, boards, departments, etc. that support registration or restrictions of firearms. Eliminate COBIS and all other such useless taxpayer dollar wasting programs.
Sportsmen you are the majority lets stop the special interest groups that hate you but love your land, your water and your money.
Don Sage, Life Member
Adirondack Conservation Council