Outdoorsmen Should Be Prepared For The Major Winter Storms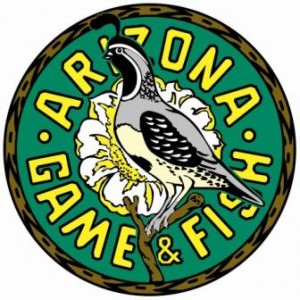 Arizona –-(AmmoLand.com)- With major winter storms expected to pummel Arizona, the Arizona Game and Fish Department recommends that hunters, anglers and other outdoor recreationists be prepared or maybe even alter their outdoor plans until the storms pass, flood waters have subsided, and back roads become negotiable.
"As a prudent precaution, we have already cancelled the Junior Jack Rabbit Hunting Camp that had been set for this weekend in the Altar Valley west of Tucson," said Wildlife Recreation Chief Craig McMullen.
Torrential rains can cause flooding along rivers, streams, washes and arroyos throughout the state. Currently, javelina, quail and waterfowl seasons are all underway, along with archery deer hunts.
"We are blessed with lots of wild, rugged country that you can only access via dirt roads. Those dirt roads can become quagmires when heavy rains visit the low lands and become impassable when deep snows hit the highlands," McMullen said.

"Even once the storms pass, muddy roads can remain a challenge. In some areas, you can also cause resource damage by leaving deep ruts," McMullen advised.
If you do go into the back country, be prepared. Carry enough food to last for days, and be sure to carry shovels, tire chains, and other equipment in case you get stuck. "Also, be sure your cell phones are charged up and that someone knows where you are going and when you expect to come back," McMullen cautioned.
The Arizona Game and Fish Department prohibits discrimination on the basis of race, color, sex, national origin, age, or disability in its programs and activities. If anyone believes that they have been discriminated against in any of the AGFD's programs or activities, including employment practices, they may file a complaint with the Director's Office, 5000 W. Carefree Highway, Phoenix, AZ 85086-5000, (602) 942-3000, or with the Fish and Wildlife Service, 4040 N. Fairfax Dr. Ste. 130, Arlington, VA 22203. Persons with a disability may request a reasonable accommodation or this document in an alternative format by contacting the Director's Office as listed above.