PETA Uses First Lady in Anti-Fur Ad Without Permission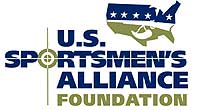 Washington, DC –-(AmmoLand.com)- PETA is well known for using high profile celebrities as part of its radical animal rights agenda. Often the group's anti-fur ads use scantily clad or naked celebrities.
It's latest ad opted for a different approach and landed a major A- list celeb: the First Lady of the United States, Michelle Obama. The trouble for PETA is, it never asked for permission to use the Ms. Obama in the ad.
PETA unveiled the ad in the Washington D.C. metro on December 28 and also plastered it on the side of the so-called "PETA Van." While the ad also included other celebrities such as Oprah Winfrey, country music star Carrie Underwood and Tyra Banks, it is the image of the First Lady that has attracted the most media attention with newspapers across the nation, such as USA Today, running with the story.
A blog on PETA's website states "We're turning roads into runways to showcase the impeccable, cruelty-free style sensibilities of chic celebrities…" and then refers to a comment made earlier in the year by a spokesperson for Mrs. Obama that supposedly confirmed she does not wear fur.
When asked about the ad the First Lady's Office flatly said that "We did not consent to this," though no further comment was offered. Ingrid Newkirk, the founder and president of PETA, then admitted that they wouldn't have sought Mrs. Obama's permission as "it knows that she can't make such an endorsement."
"PETA is a group that has done such outlandish acts as pay attorney fees for convicted terrorists," said Bud Pidgeon, U.S. Sportsmen's Alliance president and CEO. "By aligning themselves with the First Lady, especially without permission, we certainly would hope the White House will take a hard stance against this type of activity."