Pierce Bullet Seal Target Systems Pledges One Million Dollars to Benefit the National Rifle Association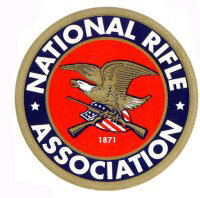 FAIRFAX, Va.--(AmmoLand.com)- Pierce Bullet Seal Target Systems has pledged one million dollars to benefit the National Rifle Association (NRA).
The announcement was made by Dennis Pierce, President of Pierce Bullet Seal Target Systems on January 20, 2010 in during the 2010 SHOT Show in Las Vegas, Nevada.
Pierce Bullet Seal Target Systems is a long-time supporter and sponsor of the NRA's Competitive Shooting programs and is now expanding it's involvement by securing the future of the Association.
"I have been very blessed with a prosperous business and now the time has come to redouble our efforts to strengthen the Second Amendment and the shooting sports. There has never been a more important time to support the work of the NRA and I hope others will come forward and join us in investing in the future of Freedom," said Pierce.
Pierce Bullet Seal Target Systems manufactures, sells, and installs state-of-the-art shooting targets, target backers (frames), uprights, number boards, repair kits, and ammunition/utility boxes. Pierce target systems are all-weather proof, withstanding temperatures over 150 degrees and below zero. The frames can be shot on in the rain and heat, and responds very well to high winds.
The company's reach is worldwide with a diverse client-base that includes militaries, private shooting ranges, and law enforcement agencies.
"We are grateful for Pierce Bullet Seal Target System's distinguished philanthropic leadership," commented Wayne LaPierre, NRA Executive Vice President. "Dennis Pierce's innovative vision for his company and his generous spirit will benefit all Americans now and for years to come."
To learn more about making a gift to benefit NRA programs, contact Nicole Capossela, Director of Corporate and Foundation Relations, NRA Office of Advancement, (703) 267-1122 or visit www.nragive.com.