POMA/NSSF Grits Gresham Shooting Sports Communicator Award Honoree Announced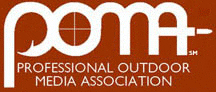 LAS VEGAS, Nev. – -(AmmoLand.com)- The Professional Outdoor Media Association (POMA) and the National Shooting Sports Foundation (NSSF) honored veteran journalist Dave Petzal during the State of the Industry Dinner at the Shooting Hunting Outdoor Trade (SHOT) Show.
Petzal, of Bedford, NY, was presented with the POMA/NSSF Grits Gresham Shooting Sports Communicator Award.
In honor of legendary outdoor communicator Grits Gresham, POMA and the NSSF developed the award in 2005 to recognize communicators within the firearms/shooting sports/Second Amendment arena who grasp the ideals, foster the commitment, and display the talent Gresham showed during his storied career. Tom Gresham presented the award.
"I had the privilege of knowing Grits for a long time, and hunting with him," Petzal said. "There was no nicer guy or finer sportsman. Being given an award bearing his name is probably more than I deserve, but I'll accept it anyway."
Petzal started his communications career in 1964 as a magazine editor. In 1972, he became Managing Editor of Field & Stream, and since has held six different titles on the masthead. He is a graduate of Colgate University, was a drill sergeant in the U.S. Army, and has hunted in the United States, Canada, Alaska, Africa, Europe, New Zealand and New Jersey.
In 2008, Petzal retired, but still handles the rifles department for Field & Stream and is, along with Phil Bourjaily, a co-contributor to the Field & Stream blog, the Gun Nut. Petzal authored six books, and looks forward to, "not doing any more, ever." For recreation, Petzal says he shoots trap and fly fishes – badly.
Nominations for the Grits Gresham Shooting Sports Communicator Award come from all corners of the shooting sports industry. Nominees are not required to be affiliated with a communications or industry organization.
Shooting sports industry professionals are encouraged to make nominations for the award through the POMA Web site: www.professionaloutdoormedia.org.
About the Organizations
Professional Outdoor Media Association – Mission: The Professional Outdoor Media Association is a group of individual communicators and Corporate Partners who believe in, defend, support and promote the heritage of hunting, fishing, shooting, trapping and traditional outdoor sports through writing, photography and other means. By doing so, members hope to educate the general public about these sports and encourage more participation in them. The organization serves the membership by helping members grow professionally, improve their skills, better their working environments and enhance their businesses.