Reward Offered For Information About Bull Elk Found Dead Near Grants, NM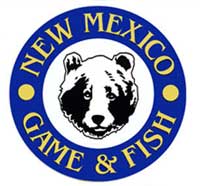 Grants, NM – -(AmmoLand.com)- The Department of Game and Fish is offering a reward for information leading to the conviction of a poacher who killed a bull elk and left it to rot in a field near Grants.
The elk was found recently about a half-mile beyond locked gates on the Alfredo Mirabal Estate Ranch south of Grants. The elk, which has a set of unique antlers, was last seen alive before hunting season.
"Based on the evidence at the scene, the elk probably died sometime between October and November," said Craig Sanchez, conservation officer for the Grants district.
Anyone who has information about this case or any other case is encouraged to call the Operation Game Thief Hotline at (800) 432-4263. A reward of up to $750 could be awarded if information leads to an arrest or charges being filed.
Additional reward money may be available from private interests.