Ruger's New SR9c Compact Pistol – Up-Close and Personal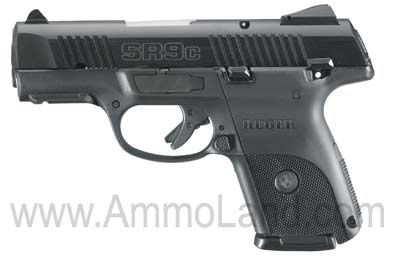 Southport, CT –-(AmmoLand.com)- Ruger recently announce the Ruger SR9c compact pistol, the first extension in the SR9 striker-fired pistol family.
The SR9c compact pistol utilizes the same adjustable, high-visibility 3-Dot sight system as its full-sized predecessor, setting it apart from many compact pistols that rely on fixed sights. New serrations are located on the front portion of the slide, making it easier to both manipulate the slide and to press check the chamber.
The SR9c is available with a glass-filled nylon frame and through-hardened slide in either a brushed stainless or blackened finish. State compliant variations are available where necessary and ship with two 10-round magazines.
Read More about the Ruger SR9c Compact Pistol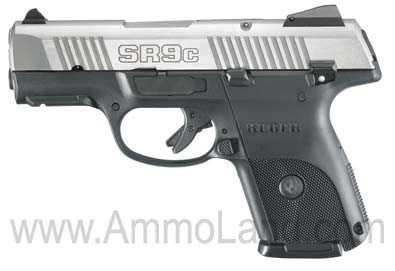 About Sturm Ruger:
Sturm, Ruger was founded in 1949 and is one of the nation's leading manufacturers of high-quality firearms for the commercial sporting market. Sturm, Ruger is headquartered in Southport, CT, with manufacturing facilities located in Newport, NH and Prescott, AZ.