Shooting Industry Magazine January 2010 Digital Edition
Come browse the Shooting Industry's January 2010 Digital Online Edition.
FMG Publications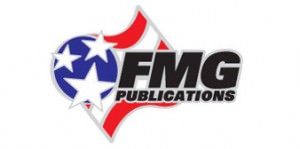 San Diego, CA –-(AmmoLand.com)- The January 2010 issue of Shooting Industry is now available for viewing by visiting the link below.
This is the complete Shooting Industry Magazine you would get in your news stand but in digital form and for FREE.
Browsing is easy. You can click on page corners to browse the issue. You may also click on the forward and back arrows above to navigate through the pages.
To enlarge a page for easier reading: Roll the mouse pointer over a page and click once when the magnifying glass appears. Click again to reduce the page. For more information on an advertised product:
Roll the mouse pointer over an ad or item until a pointing finger appears and click once. A new browser window will launch to the companies Web site for more details. Search this issue: Click on the magnifying glass above and type the keyword or phrase into the search box.
Tell a friend: If you see something in this issue you'd like to share with a friend, co-worker or business associate, simply click on the envelope icon above from the page you'd like to share.
Share your thoughts, news items and business questions with the editor Russ Thurman and tell him you read about it on AmmoLand Shooting Sports News!
Visit www.shootingindustry.com regularly for more business news and money-making ideas.
About:
FMG Publications provide the connection to virtually every segment of the shooting sports market. Shooting enthusiasts and marketers alike, look to FMG Publications as the source for industry news and product information. FMG Publications include: GUNS Magazine, the first firearms magazine introduced on the newsstand in 1955; Shooting Industry, the first firearms trade magazine introduced in 1955; American Handgunner, the first magazine devoted 100% to handguns introduced in 1976; and American COP, written by cops, for cops first published in 2005.
Distributed to you by – AmmoLand.com – The Shooting Sports News source.