SHOT Show Thrives in Las Vegas
Shooting Sports Industry's Trade Show Posts Near-record Attendance.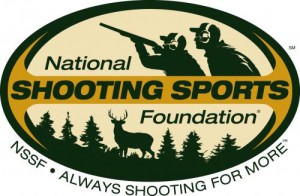 LAS VEGAS –-(AmmoLand.com)- With firearms and ammunition sales having surged last year in a struggling economy, there were many positive signs this week at the industry's annual trade show — the Shooting, Hunting and Outdoor Trade (SHOT) Show — that indicated sales will remain robust in 2010.
The show's return to Las Vegas sparked a rise in attendance over the previous year, with buyers packing exhibit booths to review products and then placing orders on the latest shooting, hunting and outdoor gear.
Overall attendance was 58,444, only several hundred shy of the show's all-time record set at the 2008 Las Vegas Show and more than 11,000 above last year's show in Orlando. The show attracted an all-time high of 31,280 buyers, and the 1,804 media professionals attending established a new record.
The SHOT Show filled the Sands Expo & Convention Center for four days, January 19-22, reaffirming its stature as the world's premier exposition of firearms, ammunition, outdoor and tactical apparel, optics, cutlery, camping and related products and services. The show is owned and sponsored by the National Shooting Sports Foundation, the firearms industry's trade association.
From the opening to closing bells, the mood was upbeat. Retailers like Glenn Duncan, owner of Duncan's Outdoor Shop in Bay City, Mich., said he values the SHOT Show for the opportunity it affords to learn about exciting new products. "It's good to see the industry offering so many new products — guns, ammunition, targets and more — and I really appreciated that the exhibitors were willing to take the time to give me the attention I needed." Among the products Duncan found interesting were new models of firearms introduced by Taurus International and Smith & Wesson, and Winchester's 410 ammo.
Manufacturers like Dwight Van Brunt of Kimber were equally pleased. "This is an amazing show," said Van Brunt. "We came in with some trepidation, wondering if it was going to be busy the whole time. We were slammed 45 minutes into the show. You couldn't see the color of my carpet, and it stayed that way for the first two days. This show is great."

Scott Hanes of Remington Arms said, "There's a lot of excitement, and people are very positive. I was a little surprised that there would be this big of a positive attitude at this time of year because last year was so big. You figure you're going to have a little bit of a downfall later on. I'm not seeing it."
Mike Slack of optics company Leupold & Stevens said, "This booth has been absolutely flooded with people. I can't remember a busier SHOT Show ever." He added, "How could you not come to the SHOT Show? If you're a dealer, this is the place to be. You just can't miss it."
Professional shooter Doug Koenig, who was representing Smith & Wesson, said, "It's been packed, every day, non-stop, all day. And the buzz has been really good. I think it's going to be another great year for Smith & Wesson."

Greg Sesselmann of Scent-Lok said, "This is where we get to communicate with each other. People are generating business, coming up with new ideas. There's that synergy of working together on these things that you just can't do over the phone."
Exhibiting companies numbered 1,633 — about 125 of them international — covering 700,000 net square feet in the convention center's halls and the Venetian Hotel's meeting rooms.
The show got off to a grand start at NSSF's opening-night State of the Industry Dinner, where NSSF President Steve Sanetti welcomed more than 1,500 industry professionals, saying, "With sales and revenues in much of our industry at a decade-long high despite the worst recession in a generation, we have thrived. I have to say that the state of the industry in 2010 is about as strong as I've seen it. We have millions of new firearms owners that have joined our ranks since we last met in Orlando — a testament to the popularity of firearms ownership in America and proof that hunting and target shooting remain popular activities among all ages."
Comedian Dennis Miller provided the evening's entertainment. Many celebrities were on hand at the show, including actor Seven Seagal, who is launching a new line of tactical gear. "My impression of the SHOT Show is it's amazing," said Seagal. "It's probably the greatest gathering of special technology for police and military I've ever seen in one place. It's extremely impressive."
In addition to the sale of hunting and shooting gear, the SHOT Show is known for its many educational seminars for firearms retailers. The pre-show SHOT Show University seminars were completely full and featured presentations by the Bureau of Alcohol, Tobacco, Firearms and Explosives and marketing experts. For the first time, the show provided seminars for law enforcement professionals, sponsored by NSSF and Law Officer Magazine, which complemented the show's law enforcement product section.
The record turnout of members of the outdoor media was notable since the press publicizes the show's many products to their hunting and shooting readers and viewers.
J. Wayne Fears, outdoor writer, said, "I've been coming to every SHOT Show since the first one in 1979. It's extremely valuable in that I get an opportunity in one place to meet all of the people who produce the products that I write about."
At the State of the Industry Dinner, veteran journalist Dave Petzal of Field & Stream received the Grits Gresham Shooting Sports Communicator Award presented by the Professional Outdoor Media Association.
NSSF took the opportunity at a press conference to correct confusion about one of the industry's most misunderstood products, the AR-style modern sporting rifle. NSSF reinforced that modern sporting rifles are semi-automatic, firing one round with each pull of the trigger, that they are widely used for target shooting and hunting, and that they should not be confused with similar looking military rifles.
Prior to the show, NSSF presented Clark County officials with an award of appreciation for realizing a 25-year effort to open the world-class Clark County Shooting Park. NSSF also recognized the important role Sen. Harry Reid (D-Nev.) and the rest of the state's congressional delegation played in securing the federal assistance necessary to make the park a reality.
Next year's SHOT Show is slated for January 18-21, 2011, at the Sands Expo & Conference Center in Las Vegas.
About NSSF
The National Shooting Sports Foundation is the trade association for the firearms industry. Its mission is to promote, protect and preserve hunting and the shooting sports. Formed in 1961, NSSF has a membership of more than 5,000 manufacturers, distributors, firearms retailers, shooting ranges, sportsmen's organizations and publishers. For more information, log on to www.nssf.org.