Sponsorship Opportunities Available for NRA National Championships at Camp Perry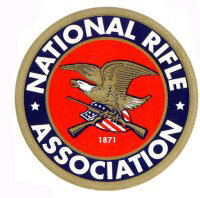 FAIRFAX, VA –-(AmmoLand.com)- The NRA Competitive Shooting Division is now accepting sponsorships for the 2010 NRA National Rifle & Pistol Championships taking place this summer at Camp Perry, Ohio.
For over 100 years, NRA's competitive shooting programs have offered a wide range of activities in all types of shooting disciplines. During this time, thousands of competitors have participated in NRA-sanctioned events to test their shooting abilities, while enjoying the thrill of the shooting sports.
NRA Competitive Shooting Division is currently accepting sponsors for the National Matches at Camp Perry, allowing supporting organizations the chance to be a part of a long-standing tradition and legacy. Considered to be America's "World Series of Shooting Sports," the National Matches have been held at Camp Perry since 1907.
"In 2009, support from the firearm industry was the strongest in the history of the division, and the overwhelming support was noticed by competitors and visitors to Camp Perry," says Mike Krei, Director of NRA's Competitive Shooting Division. "Throughout history, sponsorship has played a major role in the growth of the competitive shooting sports and it's our hope that industry manufacturers will see the benefits offered in supporting our championships and continue this trend by becoming a 2010 NRA National Championship sponsor."
While there are only three opportunities to take the "Official" Sponsorship spot, one for each phase of the National Matches, many other sponsorship levels exist to fit the budget and size of any organization. NRA Competitive Shooting Sponsorship benefits include a range of marketing tools to increase business recognition and visibility, such as: venue and NRA website recognition, advertising in championship publications, award ceremony recognition, FREE NRA Business Alliance Membership, and much more. These sponsorships provide organizations with a unique marketing opportunity while providing support to the competitive shooting sport.
For more information on NRA Competitive Shooting Sponsorships, please visit www.nrasportsponsors.com or contact Woody Arenas in the NRA Competitive Shooting Division at 703-267-1469 or [email protected] Information on NRA's Competitive Shooting Division can be found at www.nrahq.org/compete