STI International Donates $9,000 to U.S. Practical Shooting Association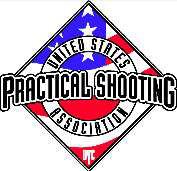 SEDRO-WOOLLEY, Wash. —-(AmmoLand.com)- STI International, a leading manufacturer of competition firearms for the Practical Shooting market, presented officials from the U.S. Practical Shooting Association (USPSA) with a check for $9,000 during the 2010 SHOT Show in Las Vegas.
The check brings the company's total commitment to funding USPSA programs to $23,500.
"The employee owners of STI International remain committed to growing the sport of Practical Shooting both abroad as well as here at home. That's why supporting the U.S. Practical Shooting Association's efforts to expand shooting opportunities for juniors, women and organizing matches around the country is so important to us.

We are proud to once again present USPSA with a check for $9,000 to help fund these vital efforts," said Dave Skinner, president and CEO of STI International.
"STI continues to be one of our sport's strongest corporate contributors. Not only does STI sponsor countless matches and shooters, but their valuable fundraising efforts have helped us grow our sport.

On behalf of our more than 18,000 USPSA members, I again thank Dave and the entire STI family for their generous donation," said Dave Thomas, executive director for USPSA.
STI and USPSA announced this fundraising initiative at the 2008 SHOT Show in Las Vegas. The plan called for the production of two limited edition 1911 USPSA/STI signature pistols designed specifically for competition from which a portion of the sales would be donated to USPSA.
The STI-USPSA pistol program is the second such program of its type undertaken by USPSA to help fund the sport which has grown to record levels in the past four years. The first fundraising initiative was in 2006 when USPSA partnered with firearms maker Para USA, raising $31,000 for the organization.
About USPSA:
The United States Practical Shooting Association is a non-profit membership association and the governing body for the sport of Practical Shooting in America. USPSA has over 18,000 members and more than 350 affiliated clubs which host weekly matches throughout the country providing recreational shooters with the opportunity to test and refine their shooting skills in a safe, competitive environment. USPSA is also the U.S. Region of the International Practical Shooting Confederation (IPSC), which is comprised of approximately 67 nations. For more information, visit www.uspsa.org.
About STI:
Headquartered in Georgetown, Texas, STI International is a leading firearms manufacturer and the pioneer of the modular frame system for the 1911. A favorite of both top competitors and custom gunsmiths, STI pistols are widely regarded as the gold standard in the sport of Practical Shooting.