VCDL – PAC Alert – Jan 12 Special Virginia Election, Senate District 37
ACTION ITEM for your New Year's resolutions and must do list for all gun rights supporters.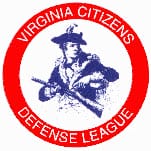 Virginia – -(AmmoLand.com)- The VCDL-PAC STRONGLY endorses Steve Hunt for election to Ken Cuccinelli's former Virginia Senate seat in the 37th District. Get out and VOTE Tuesday, January 12 in the Special Election.
Get INVOLVED today by calling his campaign to ask how you can volunteer and join this final push to keep this critical Senate seat pro-gun. Steve's votes in the Senate will benefit you wherever you live in Virginia.
With many major gun bills, both good and bad, coming up for vote this January we MUST send a message to the General Assembly that your rights aren't negotiable.
Steve Hunt is a long time and outstanding supporter of Virginians' right to keep and bear arms. He has reached out to VCDL members by attending and speaking at multiple meetings, and he has returned his VCDL survey STRONGLY pro-gun.
It should be noted that his opponent has refused to answer the VCDL Candidate Survey.
Steve's campaign is organizing a final 12 day sprint and massive voter mobilization in order to defend and win the Senate seat. This is an important opportunity for YOU to make a REAL DIFFERENCE. Steve is organizing a 72-hour task force for next weekend and has other efforts we can help with. With our many super-motivated grassroots members from all over the state, VCDL-PAC can have a significant positive impact on this race, the upcoming Senate, and the future of our gun rights in Virginia.
Call and email friends, family, coworkers, and fellow voters in the district. Volunteer for next weekend and DONATE funds for this effort directly to the campaign at https://tinyurl.com/yb9e8lq
You can help Steve Hunt by:
Making phone calls from home – email [email protected] and they will send a list of voters to call and a script.
If you live in Fairfax or Northern Virginia and want to help, they have phone banks running from 10am to 8pm, January 7-January 11, from their office at 4246 Chain Bridge Rd in Fairfax. This is also a staging location for canvassers. From there walk lists and literature can be picked up.
They still need people to work the polls on Election Day handing out literature and working inside observing.
Donate online at: https://tinyurl.com/yb9e8lq
Campaign Contact Info:
Steve Hunt for Senate P.O. Box 379 Fairfax Station, VA 22039 Phone: 703-502-0633 E-mail: [email protected]
Make your New Year's resolution one where you can make a difference at the voting booth on Tuesday, January 12th for pro-gun candidate Steve Hunt.
Make a difference in the campaign by your grassroots efforts! Robert Marcellus Vice-Chairman, VCDL-PAC
About:
Virginia Citizens Defense League, Inc. (VCDL). VCDL is an all-volunteer, non-partisan grassroots organization dedicated to defending the human rights of all Virginians. The Right to Keep and Bear Arms is a fundamental human right. Visit: www.vcdl.org