VCDL-PAC Strongly Endorses Jeff Mcwaters For Election To Virginia Senate Seat
Alert – Jan 12 Special Election, Senate District 08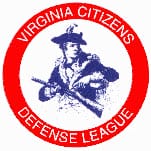 Virginia – -(AmmoLand.com)- The VCDL-PAC STRONGLY endorses Jeff McWaters for election to Ken Stolle's former Virginia Senate seat in the 8th District. Get out and VOTE Tuesday, January 12 in the Special Election.
Get INVOLVED today by calling his campaign to ask how you can volunteer and join this final push to keep this critical Senate seat pro-gun. Jeff's votes as Senator will benefit you wherever you live in Virginia.
With many major gun bills, both good and bad, coming up for vote this January we MUST send a message to the General Assembly that your rights aren't negotiable.
Jeff McWaters is a strong supporter of Virginians' right to keep and bear arms. He has reached out to VCDL members by attending and speaking at a membership meeting, and he has returned his VCDL survey STRONGLY pro-gun.
Call and email friends, family, coworkers, and fellow voters in the district. Volunteer for next weekend and DONATE funds for this effort directly to the campaign at https://www.jeffmcwaters.com/contribute.php
You can help Jeff McWaters by:
Helping with phone banking – email [email protected] or call 757-965-3700 for details.
They still need people to work the polls on Election Day handing out literature and working inside observing.
Donate online at: https://www.jeffmcwaters.com/contribute.php
Campaign Contact Info:
Jeff McWaters for Senate
1207 Laskin Road Virginia Beach, VA 23451
Phone: 757-965-3700
E-mail: [email protected]
Make your New Year's resolution one where you can make a difference at the voting booth on Tuesday, January 12th for pro-gun candidate Jeff McWaters.
Make a difference in the campaign by your grassroots efforts! Robert Marcellus Vice-Chairman, VCDL-PAC
About:
Virginia Citizens Defense League, Inc. (VCDL). VCDL is an all-volunteer, non-partisan grassroots organization dedicated to defending the human rights of all Virginians. The Right to Keep and Bear Arms is a fundamental human right. Visit: www.vcdl.org